One of my favorite things to do after harvest time in the garden is to pickle alllllll the stuff! We love a good charcuterie and pickled items are always a good addition to the board. Last year I got a great harvest of jalapeno peppers so of course they've been gracing our pantry in their pickled form. Pickled jalapeño peppers are so simple to make, delicious on sandwiches and charcuteries boards and can be stored for up to a year if you use the water bath canning method to preserve them!
For this recipe, we're going to use the quick pickle method (also known as refrigerator pickling). These will last up to 2-3 months in the refrigerator and are ready to eat after 1 week.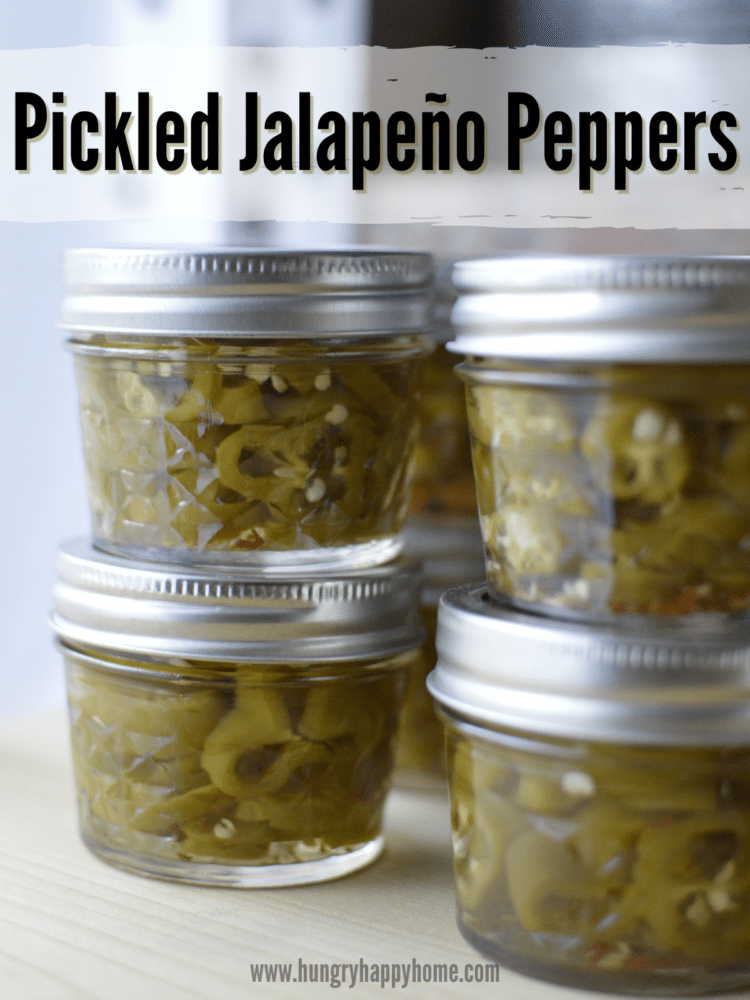 Since we relocated and no longer have our community garden plot (SO sad), we started a small container garden on our patio. So all is not lost! Back there we have fig and mandarin trees, tomatoes, peppers, lettuce green beans and cucumbers. Our jalapeño pepper plants are growing fast in our more southern climate so I'm getting ready for pickling/canning these babies once they're ready.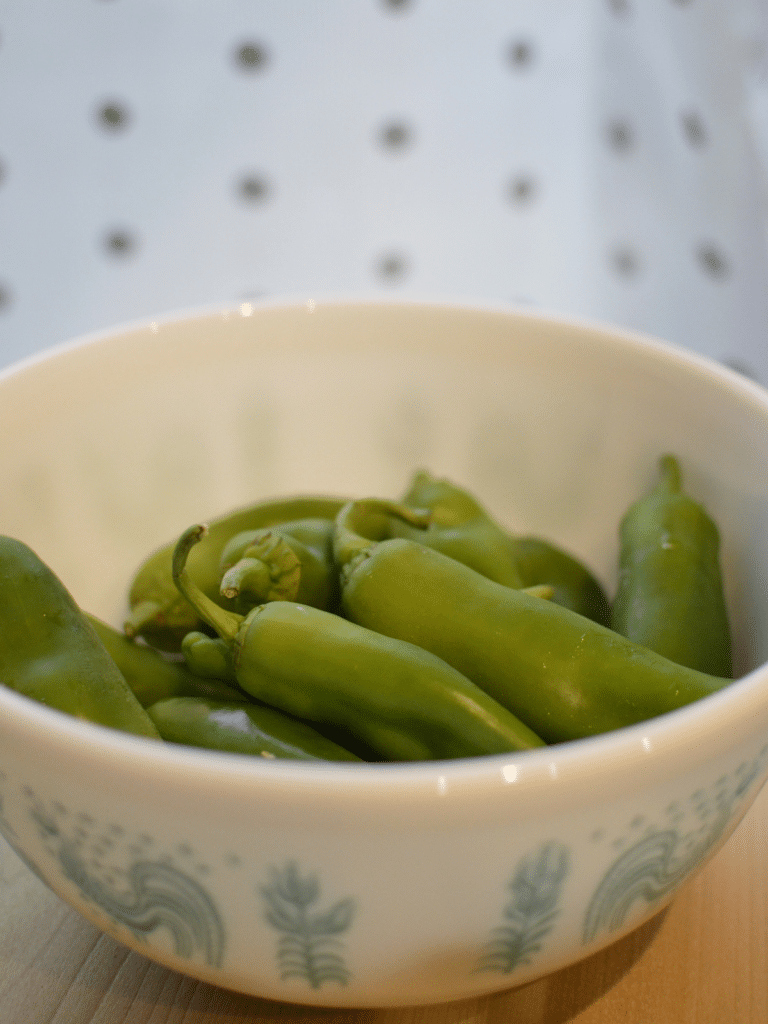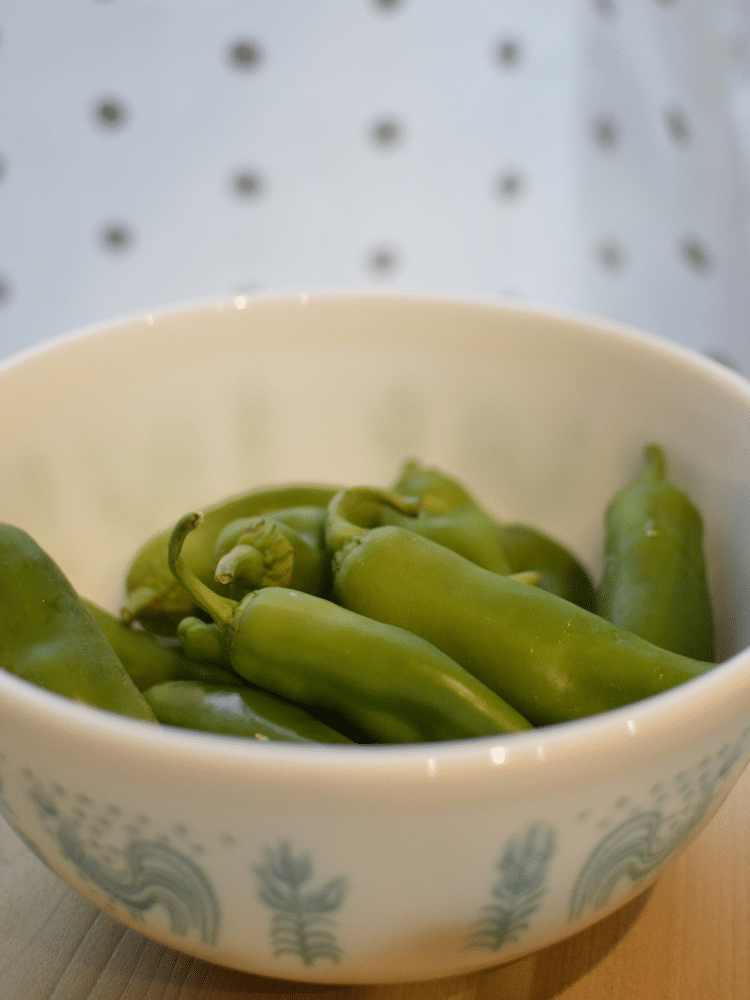 We like our pickled jalapeños to be just a tiny weeny bit sweet to balance out the vinegar and salt brine so my recipe calls for the addition of sugar.
What's Needed Make Easy Pickled Jalapeño Peppers?
Vinegar
Sliced fresh jalapeño peppers
Pickling or Kosher salt

This is different from regular salt because it doesn't contain iodine or anti-caking agents. Those two things will cause your jalapeños to discolor and have a cloudy brine…we was salt in it's most natural form!

Sugar
Fresh garlic
Small sauce pan
2 pint sized jars, 4 8oz jars, OR 8 4oz jars (choose one of these options)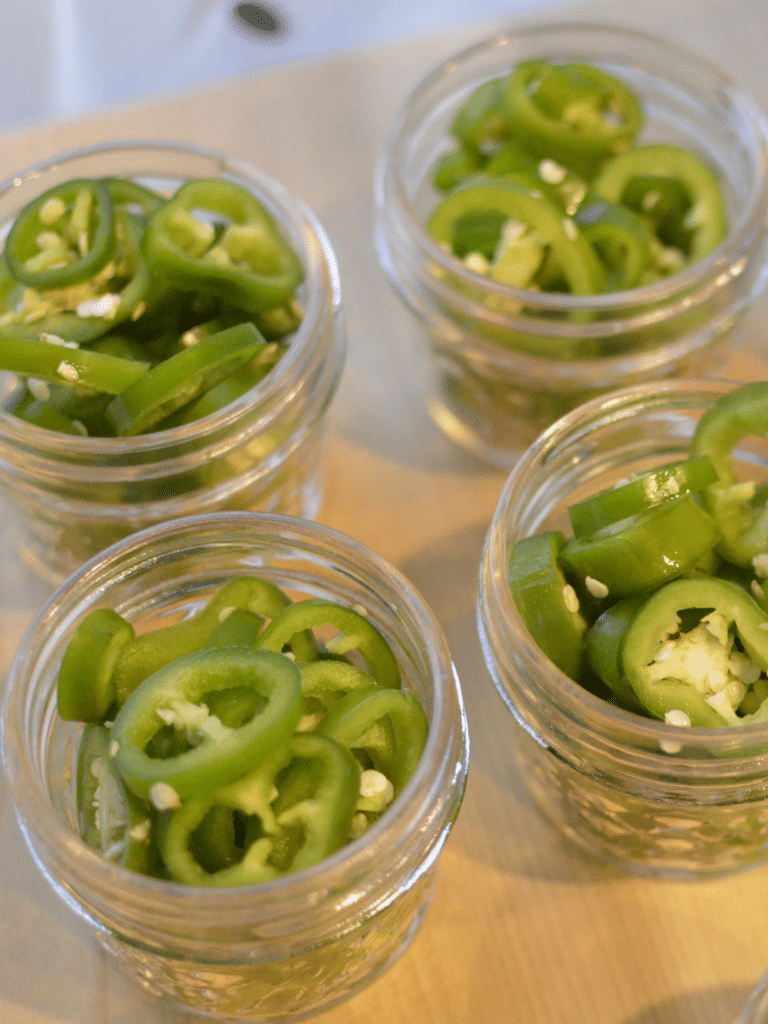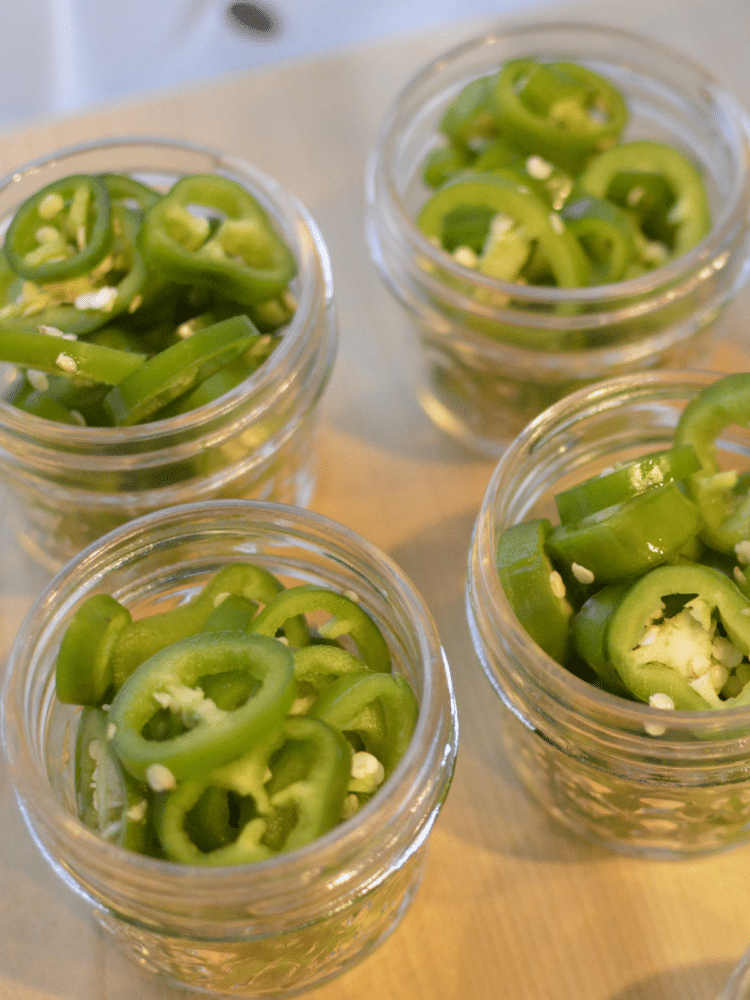 Preservation Methods
Quick Pickling
This is the method we're using today. It involves preparing your ingredients and making a brine. Once you pack the jars and fill them with brine, you place them in the refrigerator. The pickles will be ready to eat after one week and they will last about 2 to 3 months refrigerated.
Water Bath Canning
If you plan on canning these for long term storage, these are the best water bath canning directions. That website is an invaluable resource for all different timings and techniques for canning all different kinds of foods. I refer to it frequently. I highly recommend printing or downloading them to refer to them later!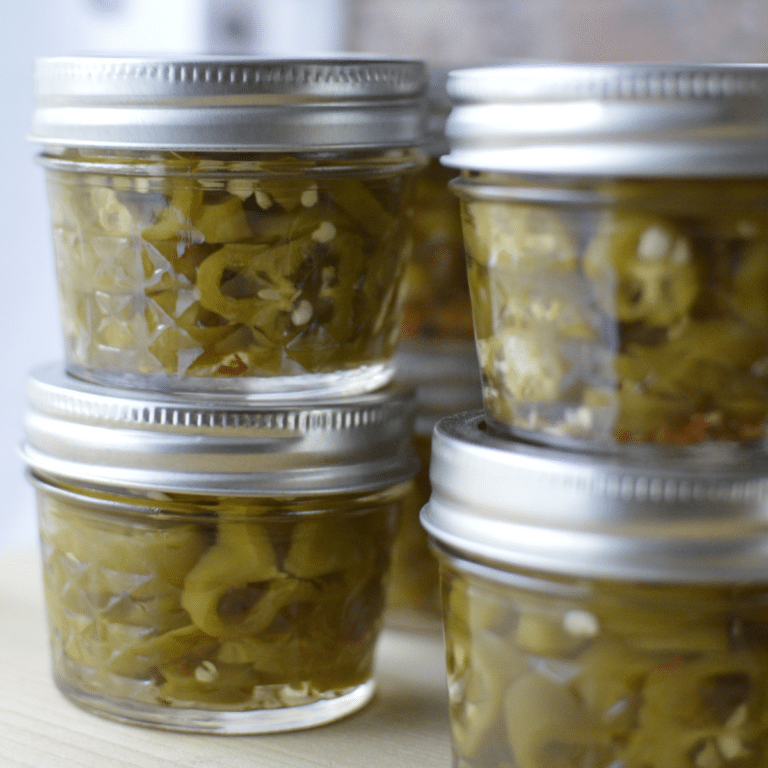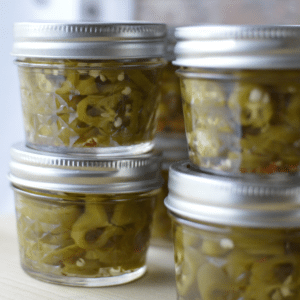 Easy Pickled Jalapeno Peppers
Ingredients
10-15

fresh jalapeno peppers, sliced

throw away the stems

4

garlic cloves

peeled and cut in half

1

cup

white vinegar

1

cup

water

¼

cup

sugar

2

tbsp

canning or kosher salt
Instructions
Divide the garlic clove halves amongst the jars. Each jar should have at least one.

Fill each jar with the jalapeño slices, leaving about 1/2 inch of space at the top. and set aside.

In a small sauce pan, add the vinegar, water, sugar and salt. Stirring, dissolve the sugar and salt over medium heat.

Pour the brine over the jalapeños and make sure they're covered. Let them cool to room temperature and them place the lids on the jars to seal.

Please the jars in the refrigerator and after 1 week your pickled jalapeño peppers will be at their best!
Notes
These will last 2-3 months in the refrigerator.
Nutrition
Calories:
149
kcal
|
Carbohydrates:
32
g
|
Protein:
1
g
|
Fat:
1
g
|
Saturated Fat:
1
g
|
Sodium:
6988
mg
|
Potassium:
202
mg
|
Fiber:
2
g
|
Sugar:
28
g
|
Vitamin A:
755
IU
|
Vitamin C:
85
mg
|
Calcium:
35
mg
|
Iron:
1
mg
Rate this recipe!
See below to comment and leave a rating
Check out my other canning and preserving recipes HERE or my canning board on Pinterest!