So a bit ago, a friend of mine sent a recipe to me saying she thought my husband would probably enjoy it… She was right. It contained whiskey. He'll eat or drink anything if it says whiskey in the title somewhere. In this instance, it was a recipe for whiskey-glazed carrots (yum!). I made them that night as a side dish with dinner but instead of using whiskey, I replaced it with a ginger-infused bourbon we previously made. Thus the Ginger Infused Bourbon Glazed Carrots were born. I'll admit their title is a mouthful…but it's a delicious mouthful.:-D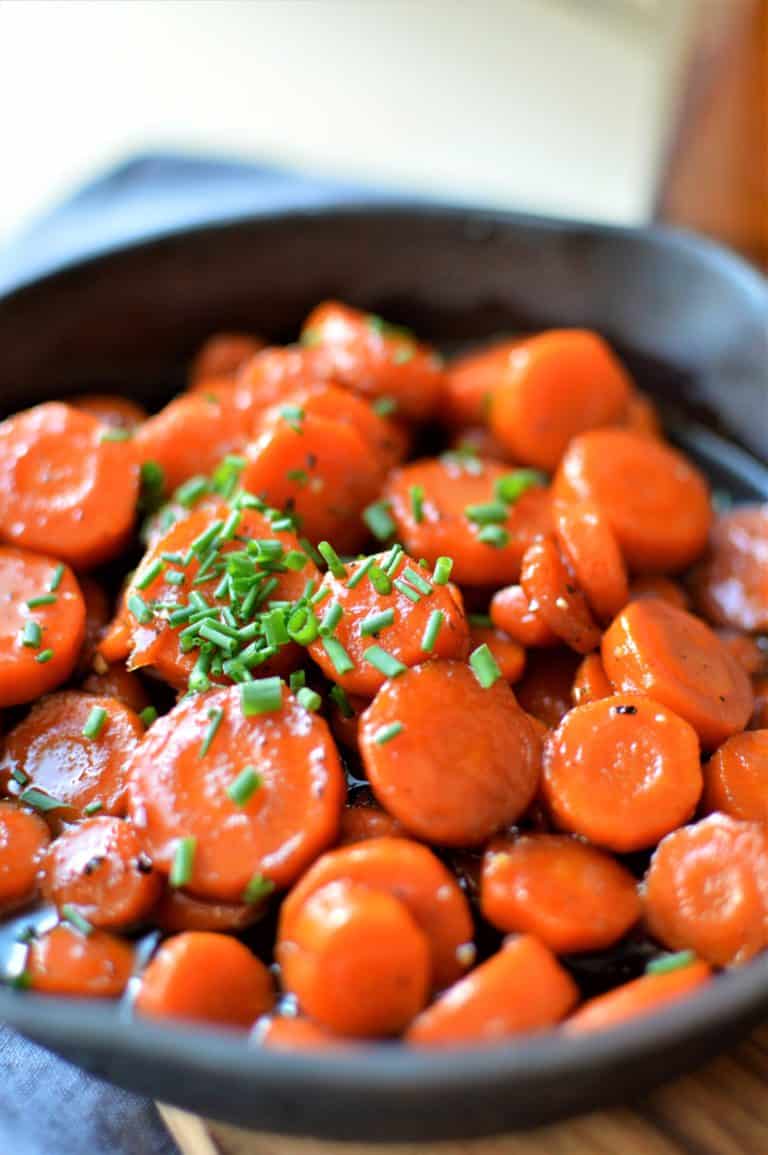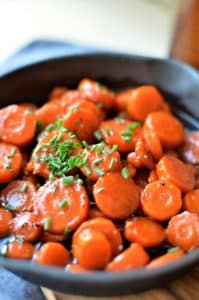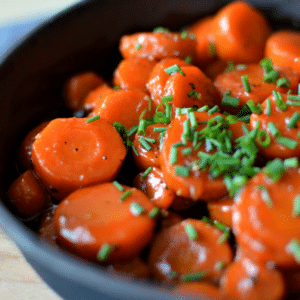 Ginger Infused Bourbon Glazed Carrots
Ingredients
1

stick

butter

cut in half

2-3

pounds

carrots

peeled and cut into 1/2 inch pieces

1/2

cup

ginger infused bourbon

3/4

cup

brown sugar

1

teaspoon

salt

freshly ground black pepper

to taste

2

tablespoons

chives

thinly sliced, for garnish (optional)
Instructions
Melt half of the stick of butter in a large skillet on high heat. Add the carrots and mix them thoroughly to brown them, about 1 minute.

Remove the carrots from the pan and set aside.

Add the whiskey to the skillet, allowing it to bubble and cook down a little bit.

Reduce heat to medium-low and add the rest of the butter.

Stirring, allow butter to melt and mix in the brown sugar and salt. Season to taste with pepper.

Add the carrots back in and reduce the heat to low.

Put a lid on the skillet and cook for 5 minutes. Remove the lid and cook for another 5 minutes, raising the heat to medium-high until glaze thickens.

Garnish with chives and serve!
Rate this recipe!
See below to comment and leave a rating