I've lived on the east coast my entire life and one of my favorite staples is Maryland Crab Soup. I always order it whenever I get the chance ever since I first had it at the university I attended in Maryland. So obsessed. I'm a big fan of basically anything seafood so it was an easy sell. Savory and loaded with veggies, I hope you enjoy it as much as I do!
Every time we visit back home, we like to order fresh crabs if they're in season. The last time, everyone else was crabbed out so Zach and I picked the rest of the bushel and froze the meat for later. And there's no better way to use frozen crab meat than to make my all time favorite soup!
I started by looking for a recipe online but after reading comments (I really like to read comments on recipes…you find a lot of helpful tips there), I decided to just wing it and couldn't be happier with with the results. This is the Maryland Crab Soup soup I remembered. Try it out and comment to let me know what you think! Is there anything you would do differently?
This recipe first appeared on my old blog The Traveler's Nest!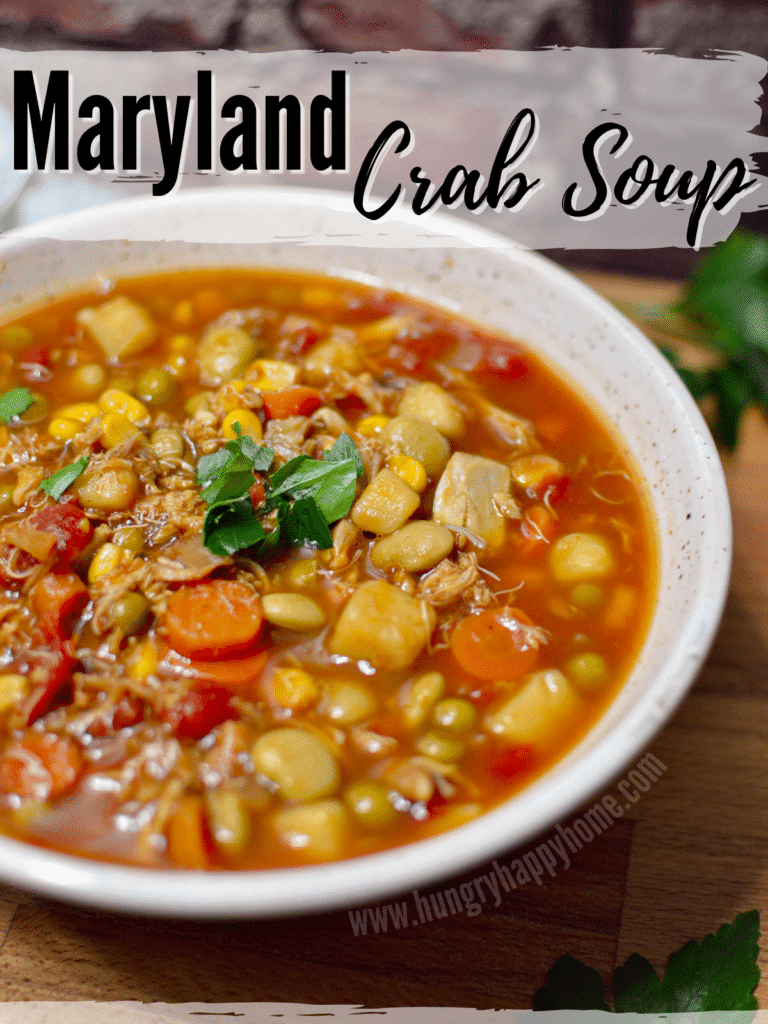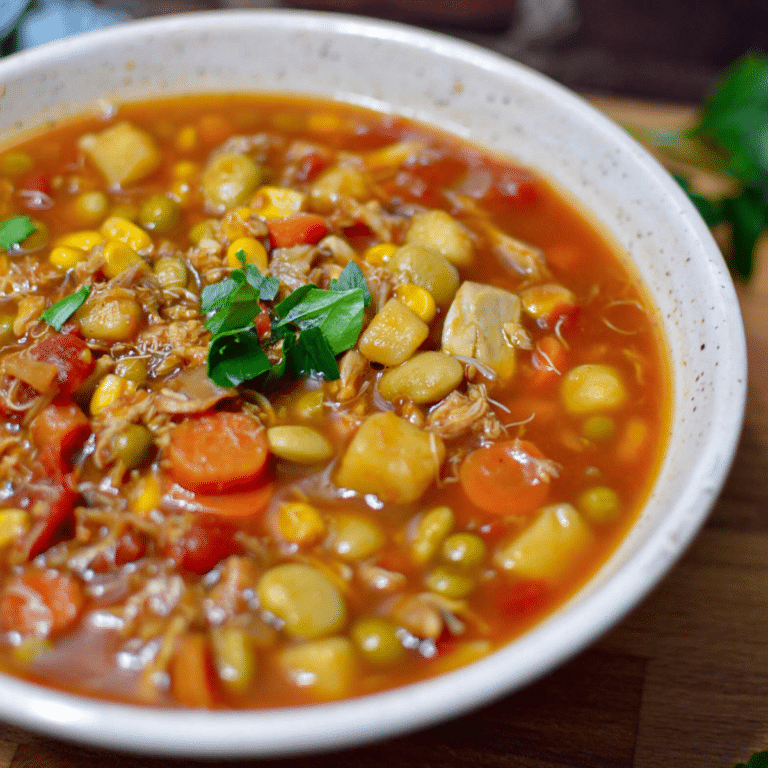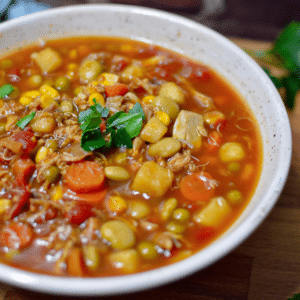 Maryland Crab Soup
Bringing the Eastern Shore to your kitchen!
Ingredients
3

cups

beef broth

2

cups

water

1

tablespoon

Worcestershire Sauce

2

tablespoons

Old Bay Seasoning

1

cup

carrots

sliced

1

cup

potato

cut into small cubes

1

cup

yellow sweet corn

frozen

1

cup

lima beans

frozen

1

cup

peas

frozen

15

oz

canned diced tomatoes

1

half

medium onion

diced

½

6 oz can

tomato paste

freshly ground black pepper

to taste

1

lbs

crab meat

cooked

1

tablespoon

mustard

Optional: a reader suggestion!
Instructions
Combine beef broth, water, Worcestershire Sauce, Old Bay, carrots, potatoes, corn, lima beans, peas, tomatoes, onions, tomato paste and black pepper in a 4-quart pot.

Bring to boil over medium high heat.

Reduce heat to low.

Cover and simmer for 5 minutes.

Add the crabmeat, replace the lid and simmer for 2 hours.
Rate this recipe!
See below to comment and leave a rating
Check out my other SOUP recipes or my SOUPS AND STEWS recipe board on Pinterest!