This recipe first appeared on my other blog, The Traveler's Nest!
I love beets. I recently tried growing them in our community garden plot but of the row that I planted only 3 came up! *sigh* I'm determined to try again though! Honestly, I think I might have pulled them up by accident when I was weeding….oops! Anywho, I'm determined to try again and hopefully not get overzealous with the pulling of tiny plants next time around.
Beets are an awesome superfood, providing a variety of nutrients, and can be used in so many different ways! …If you don't believe me, check out Just Beet It – a food blog dedicated to only beets! With just 4 ingredients, this recipe for refrigerator Balsamic Pickled Beets is too easy! Perfect on salads or as a side dish and even my non beet-enthusiast husband (AKA he HATES beets) said he could tolerate them this way. Ha! I'll count that as a win. 😀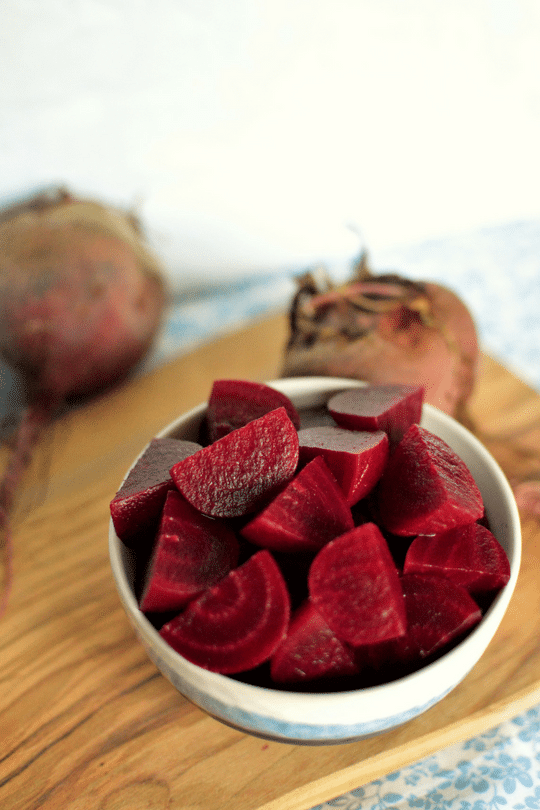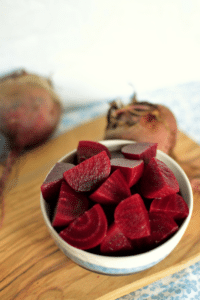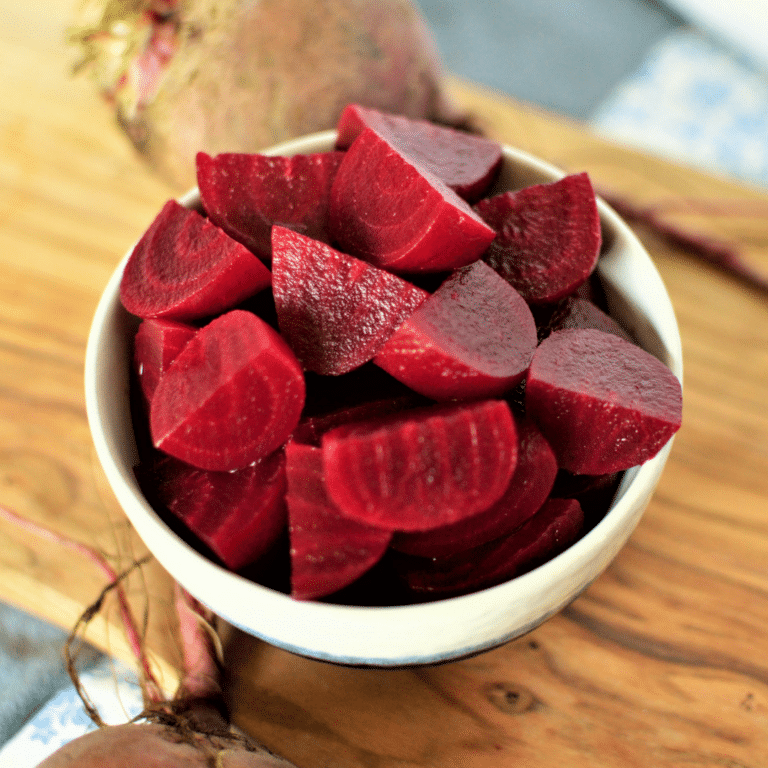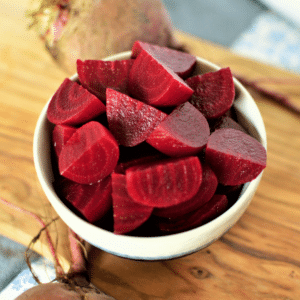 Balsamic Pickled Beets
Ingredients
1

lbs

cooked beets

cut into bite-sized pieces

2/3

cup

balsamic vinegar

1

cup

sugar

1/2

teaspoon

cinnamon
Instructions
Cover beets with water and boil until tender. This about 20 minutes or more, depending on size. Use a fork to test tenderness.

Remove from heat, drain, and cover with fresh cold water to cool.

When cool, peel and cut into cubes or slice.

Put the cut up beets into a quart sized mason jar (or a couple smaller pint sized jars).

Bring the remaining ingredients to a boil and pour over the beets in the jar until filled.

Marinate overnight in the refrigerator. The longer the better!
Notes
These should keep up to a month in the refrigerator!
Rate this recipe!
See below to comment and leave a rating
See other condiment recipes on my Pinterest Board HERE or view some of my other canning recipes HERE!