First things first: this is one of our favorite side dishes! Secondly, I feel like I should mention that I love Kentucky Fried Chicken's fried potato wedges (anyone know what I'm talking about?!) I haven't been there in ages but I read that they recently took them off of the menu. I won't claim these to be a copycat recipe as my Roasted Potato Wedges are not fried so definitely different. BUT, they do satisfy my potato cravings… which are all the time. And if you are what you eat, I'm basically just a potato.
The whole family loves these. They make a great finger food for baby led weaning and it's super simple to make. Potatoes, olive oil, garlic salt, black pepper and paprika. That's it! Roasted Potato Wedges are my go-to side to go with meatloaf, BBQ ribs, steaks, etc.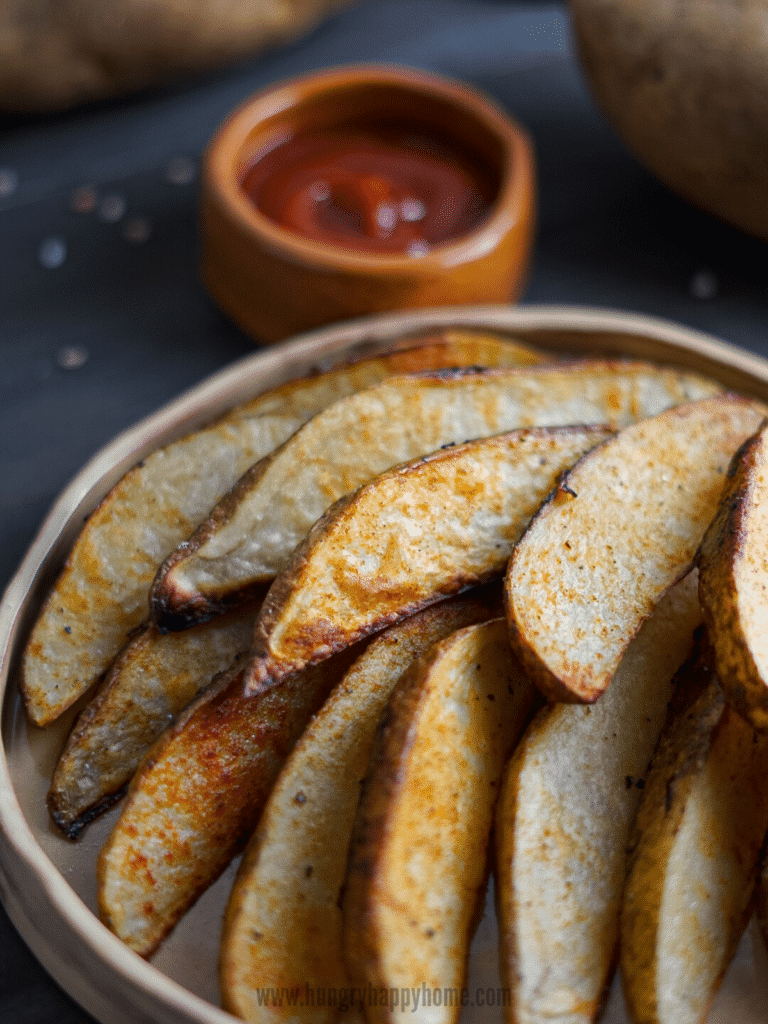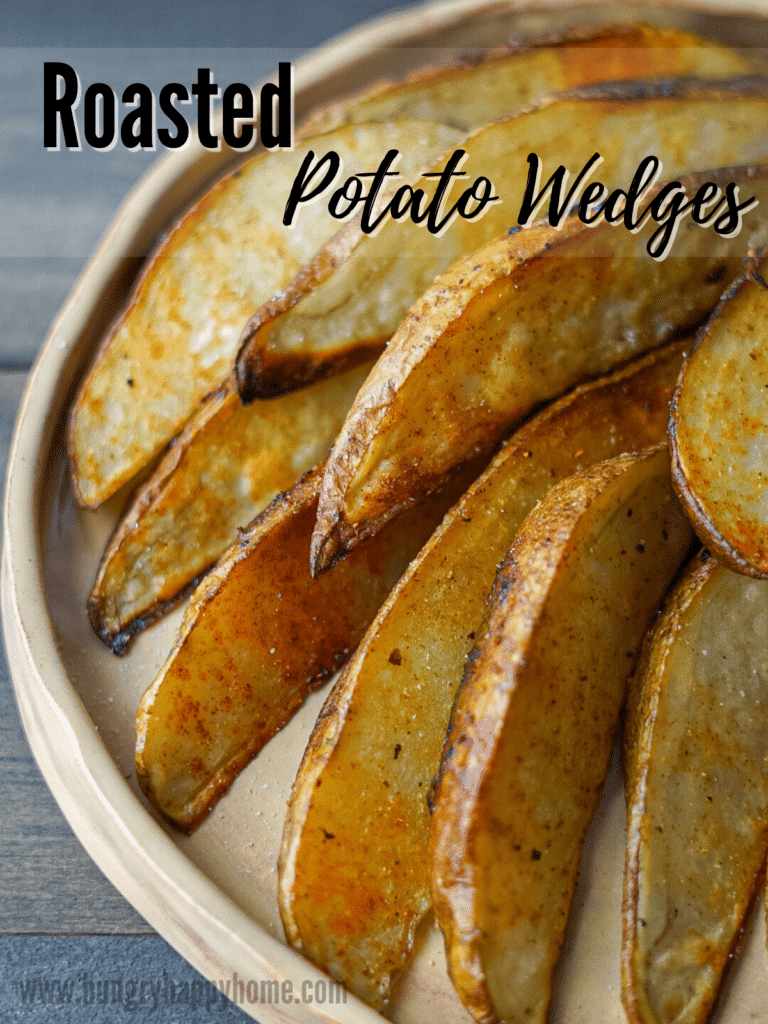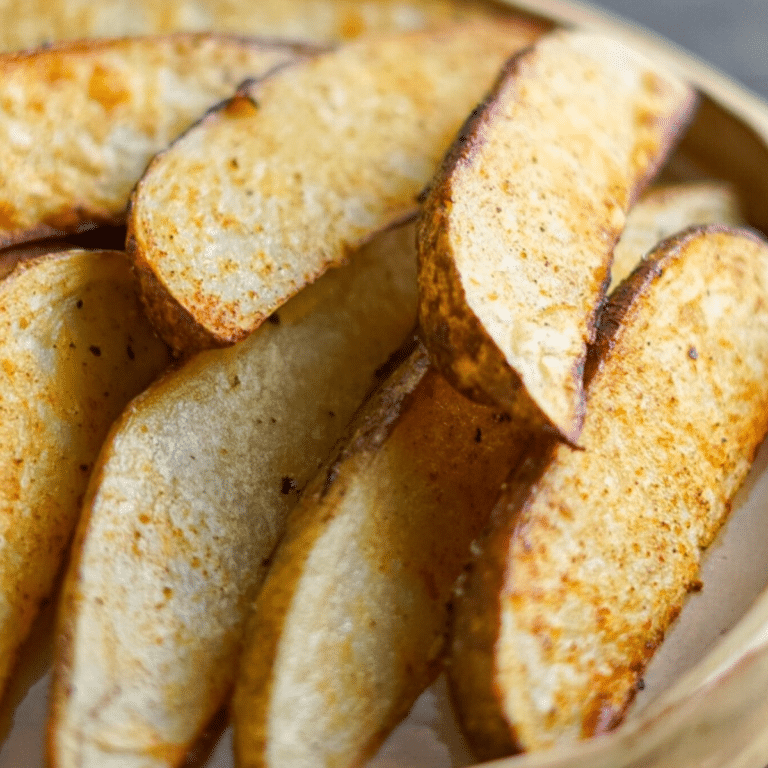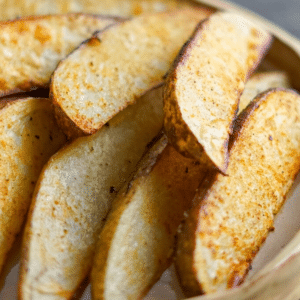 Roasted Potato Wedges
A delicious and quick to put together side dish.
Ingredients
4

large russet potatoes

2

tbsp

olive oil

2

tsp

garlic salt

paprika

to taste

freshly ground black pepper

to taste
Instructions
Preheat the oven to 425°F.

Wash the potatoes and pat dry.

Cut the potatoes in half and then each half into four to five sections.

In a large bowl, add the olive oil and all of the potato wedges. Stir well to make sure all of the potato wedges are evenly coated.

Line a large baking sheet with parchment paper.

Arrange the potato wedges in a single layer on the baking sheet and sprinkle the seasonings on them in an even coat.

Place in the oven and bake for 30-35 minutes until the potatoes are cooked and the outside has lightly browned.
Rate this recipe!
See below to comment and leave a rating
Check out more of my SIDE DISH recipes or my SIDE DISH board on Pinterest!
Baby Led Weaning Tip
To make these suitable for baby led weaning, the wedges should be cut a bit thinner.
When slicing, make sure you cut the wedges no larger than 1/2 inch thick and that they are cooled down enough before serving.