I can NEVER pass up a glass of lemonade. I've been known to go on late night lemonade runs and without a doubt will hit up any lemonade stand I see! Especially on a hot day. 🙌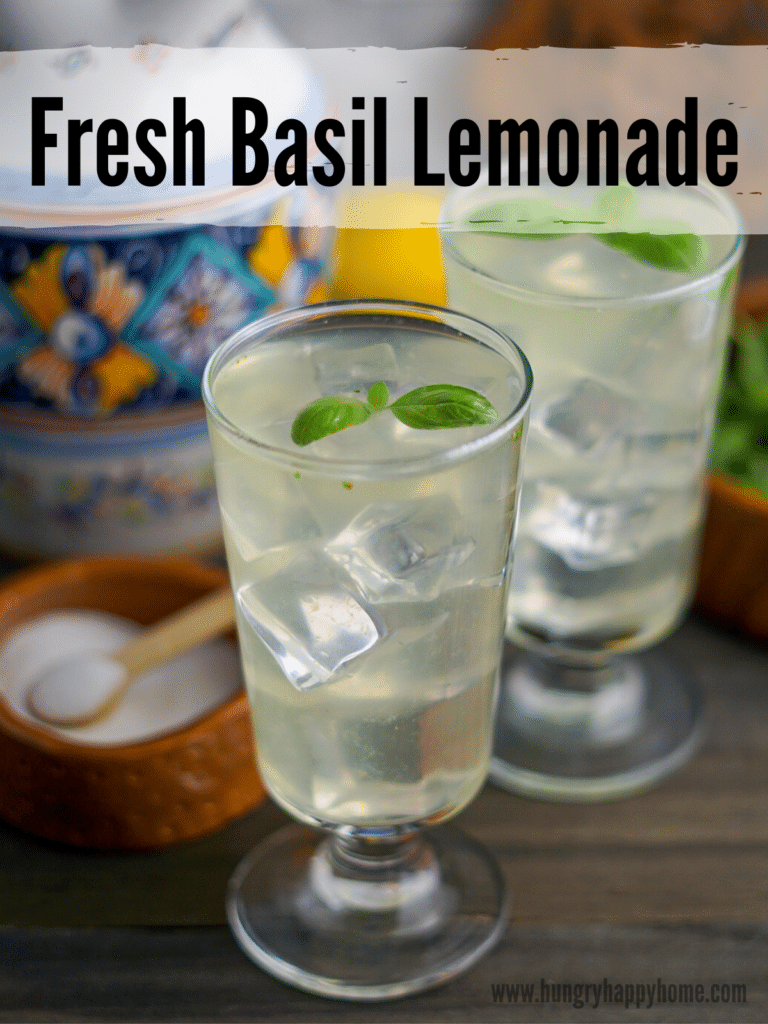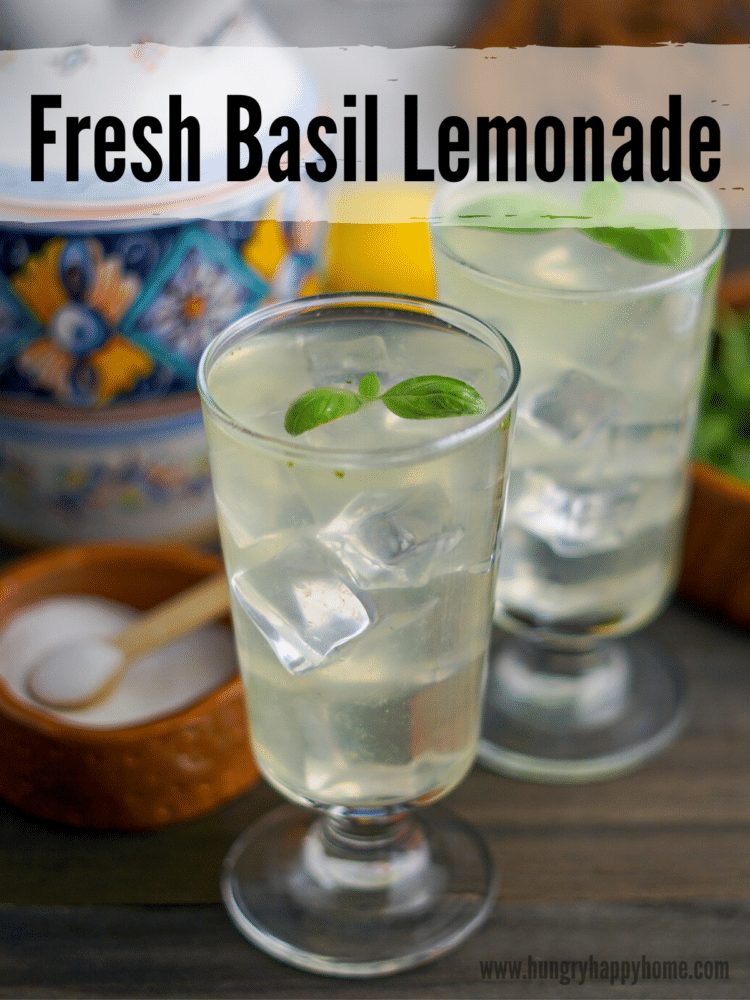 But I can't always go out of my way to purchase it… lemonade is one of the easiest things to make and it's perfect for serving at picnics or parties (my go-to party drink of choice)!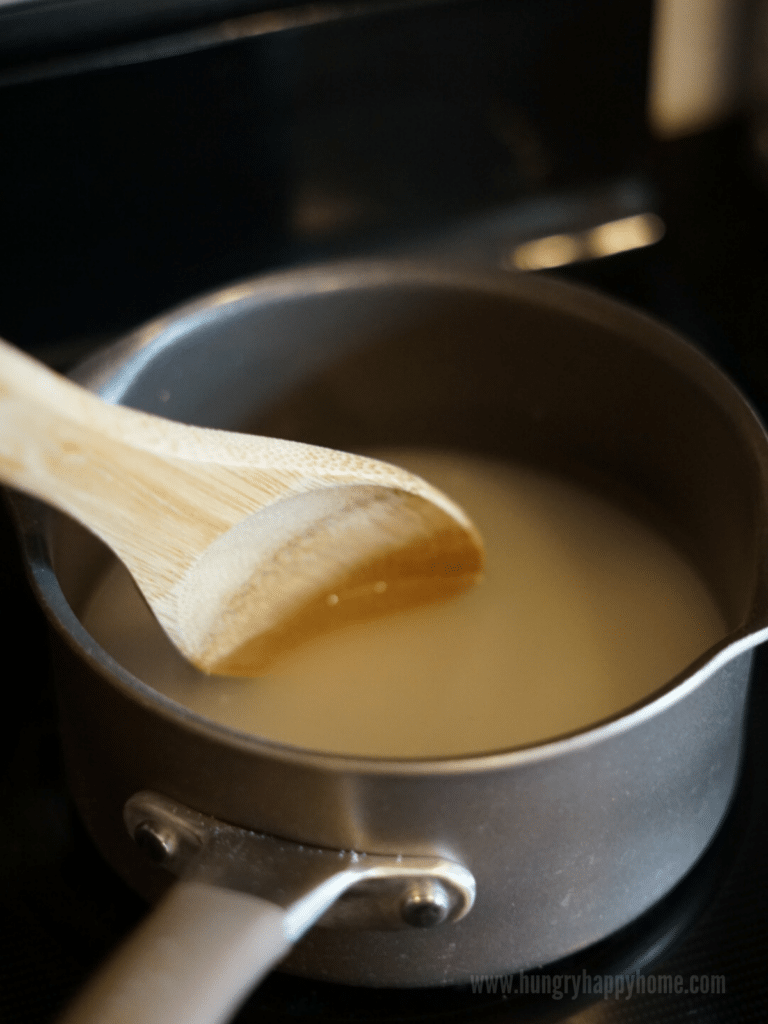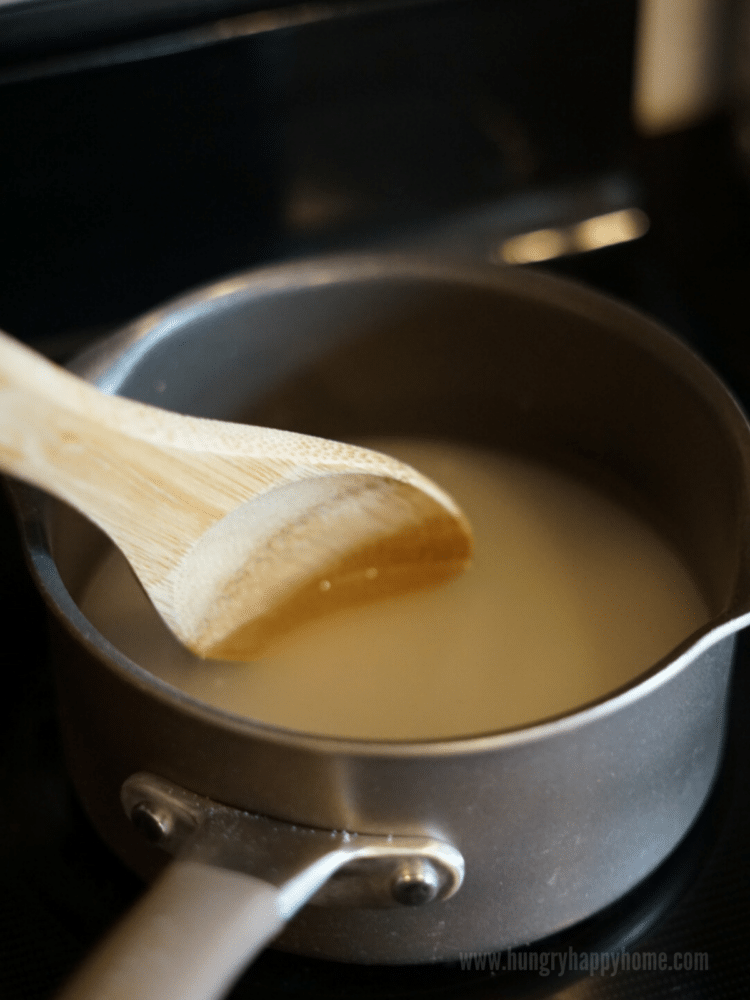 I don't quite remember the occasion, but friends were over so I whipped up a batch to serve with dinner. We had an abundance of sweet basil growing in our herb planters that year, so I cut a bunch off and muddled it in the lemonade before serving it.
It was a spur of the moment thing, but the Basil Lemonade was a keeper!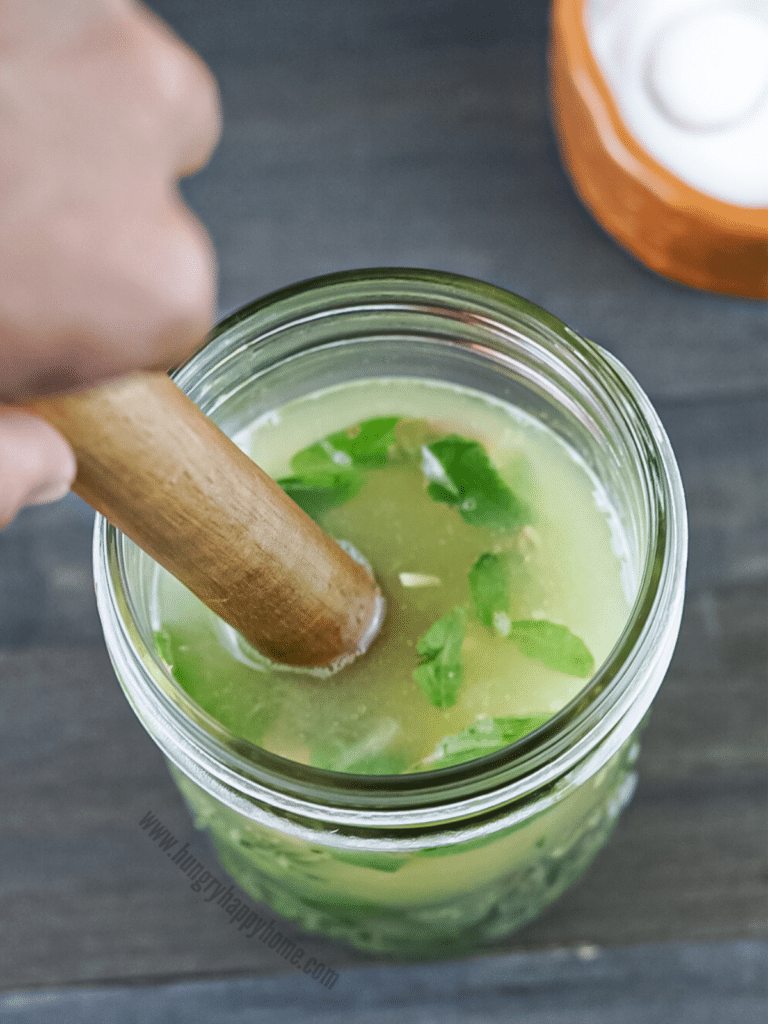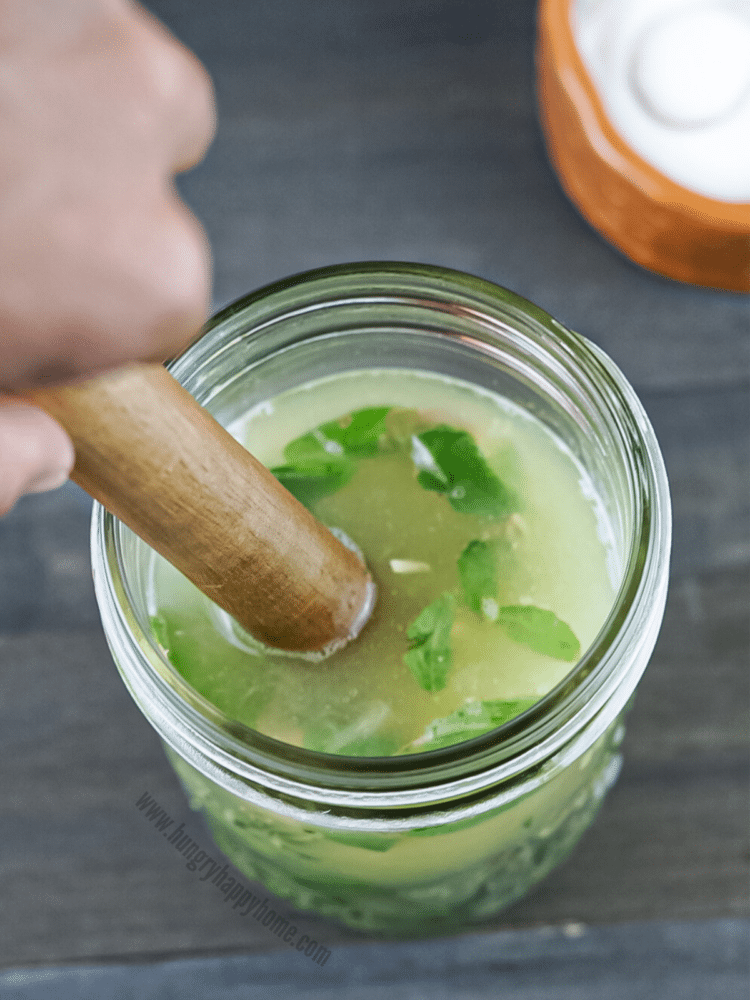 Basil and lemon are two flavors that compliment each other perfectly. The muddled basil provides a subtle infusion of flavor to the sweet/sour of the lemonade. I highly recommend pairing it with Asian or Mediterranean style food dishes!
What You'll Need to make Basil Lemonade:
Fresh sweet basil
Fresh lemon juice
Water
Sugar
Additionally, you'll need a small sauce pan, muddler, spoon for stirring and a large gallon-sized pitcher.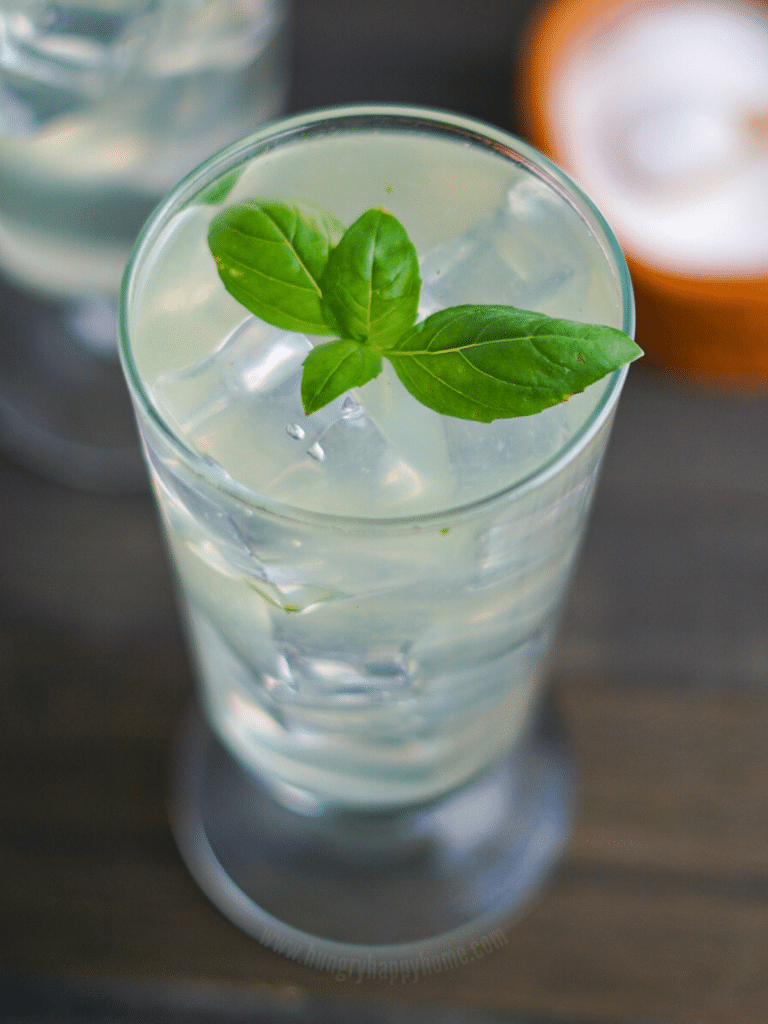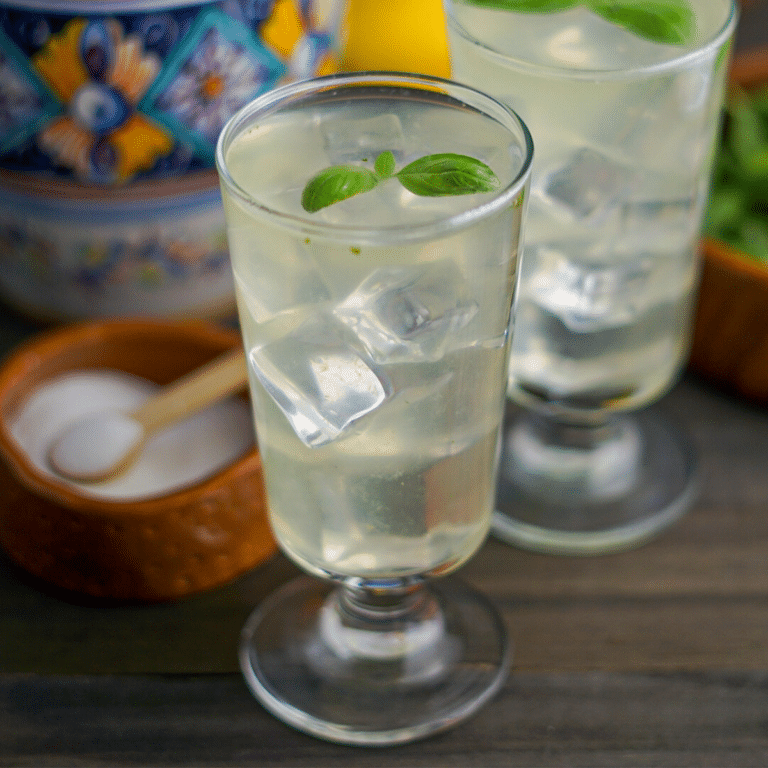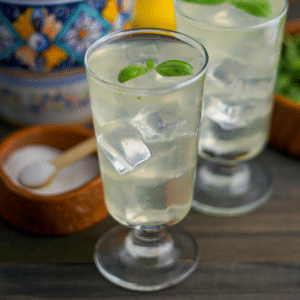 Fresh Basil Lemonade
A refreshing and tasty spin on traditional lemonade!
Ingredients
8

cups

water

1 ¾

cups

sugar

1 ½

cups

lemon juice

freshly squeezed

1 ½

cups

fresh basil leaves

packed tightly

extra basil

for garnish
Instructions
Add 2 cups of water and the sugar to a small saucepan and bring to a boil over medium high heat, stirring frequently to dissolve the sugar into a syrup. Once the sugar is dissolved, turn off the heat and set aside allowing it to come to room temperature. 

While the syrup is cooling, add the basil and lemon juice to a large cup or pint sized jar and muddle well. Set aside.  

Once sugar mixture has cooled down, add it to a large gallon-sized pitcher.

Drain the basil lemon juice into the pitcher, retaining the muddled leaves and discard them. 

Add the remaining water and stir until mixed well. Now would be a good time to try it and add any additional lemon juice or water, to suit your taste.

Refrigerate until cold. When you're ready to serve, garnish with fresh basil, if desired.
Rate this recipe!
See below to comment and leave a rating
Try my other BEVERAGE recipes or check out my DRINKS board on Pinterest!