I love donuts. Specifically the old fashioned cake donuts…sooo good! The rest of the family enjoys them as well but for quite a few years, my husband was gluten free. When the light bulb went off that I could make my own donuts, I immediately wondered if this was a way for Zach to have something he had long since given up. It turns out, it was! These donuts are made using just a regular box of gluten-free cake mix (or regular cake mix)! BUT, you will need to have a special donut pan. This is the set I purchased (and really like a lot!): Wilton Donut Pans.
*this post may contain affiliate links to products we use and love!* Click HERE to learn more*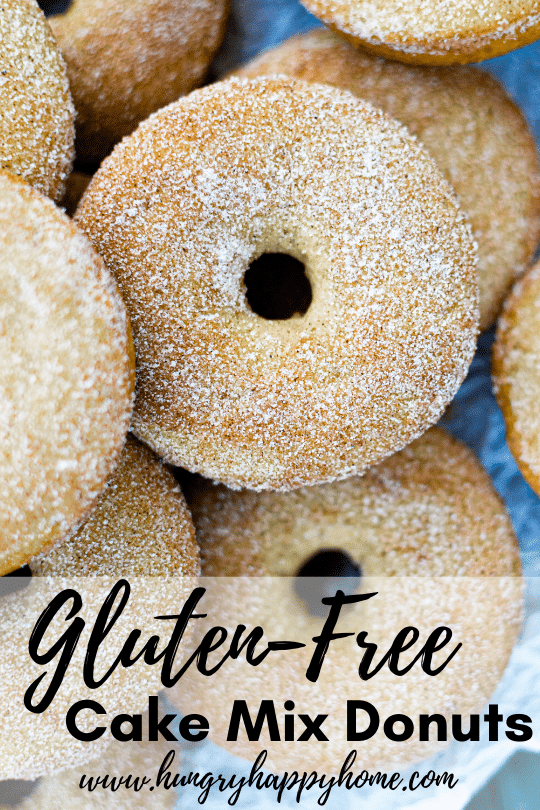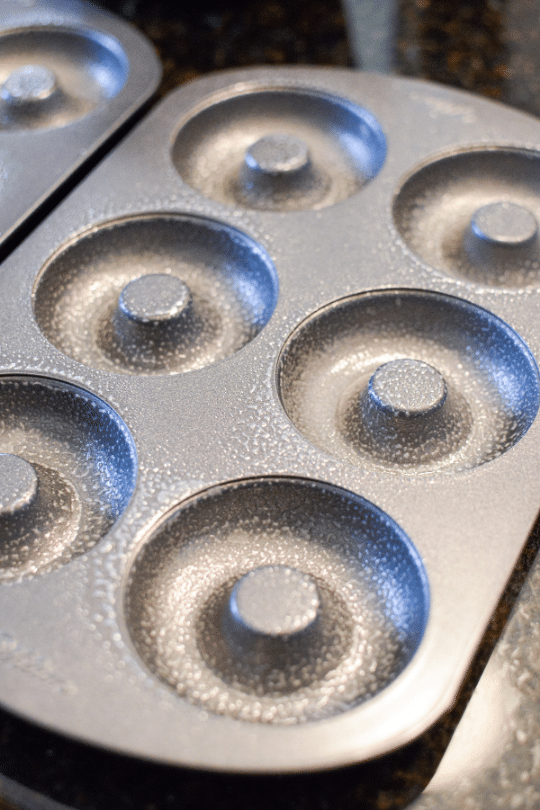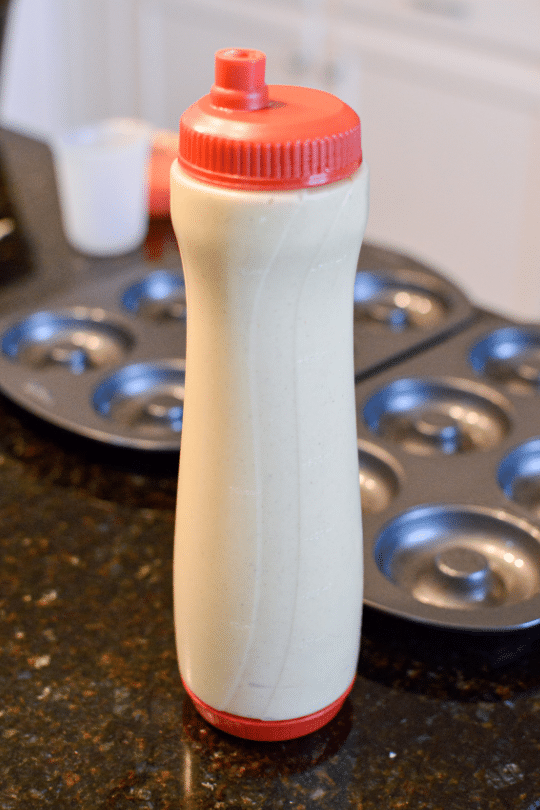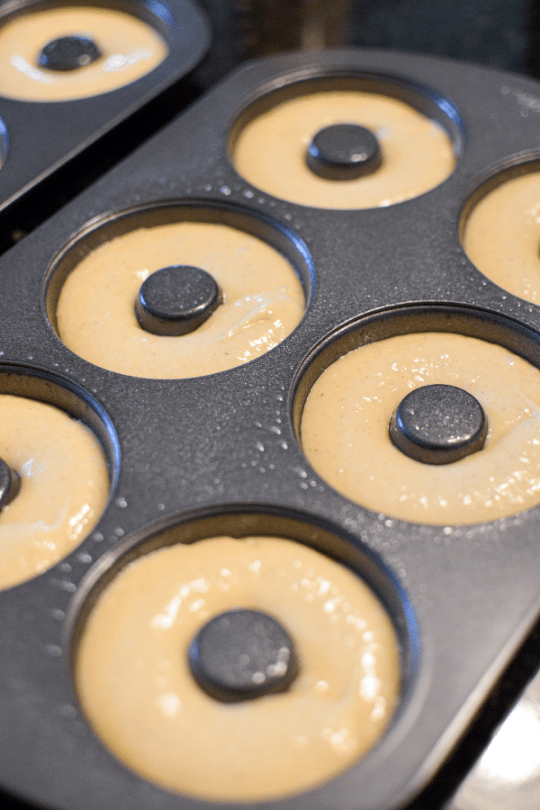 GLAZE:
I'm strange and like to eat donuts with no glaze but the rest of the family really prefers this recipe from Alton Brown. Depending on what mix you use, you can also make a cinnamon sugar mixture using 1/2 cup sugar and 1/2 teaspoon cinnamon.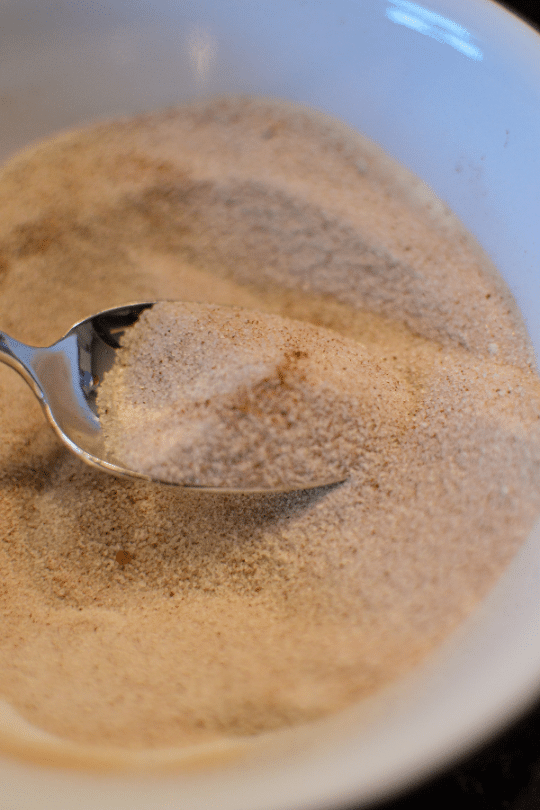 Just melt 2 tablespoons of butter and brush the donuts with the melted butter. Dip the front and back of each donut in the cinnamon and sugar mixture and enjoy!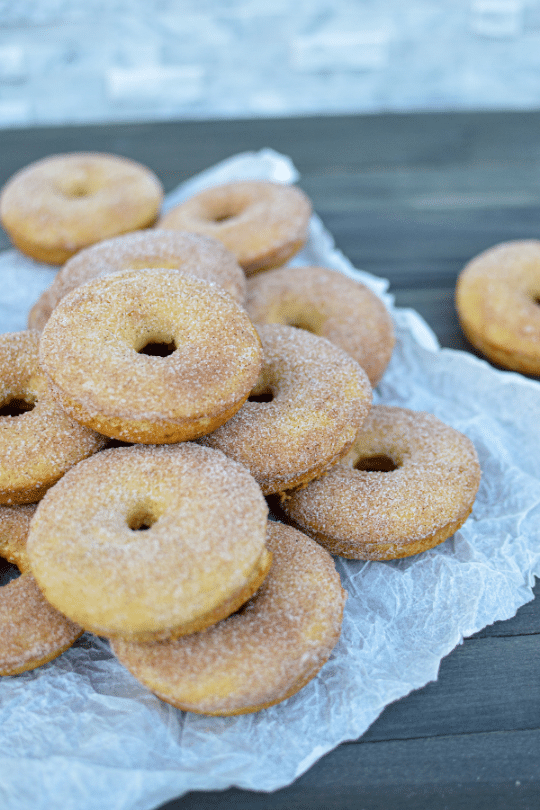 Check out more of my BREAKFAST RECIPES or my breakfast board on PINTEREST.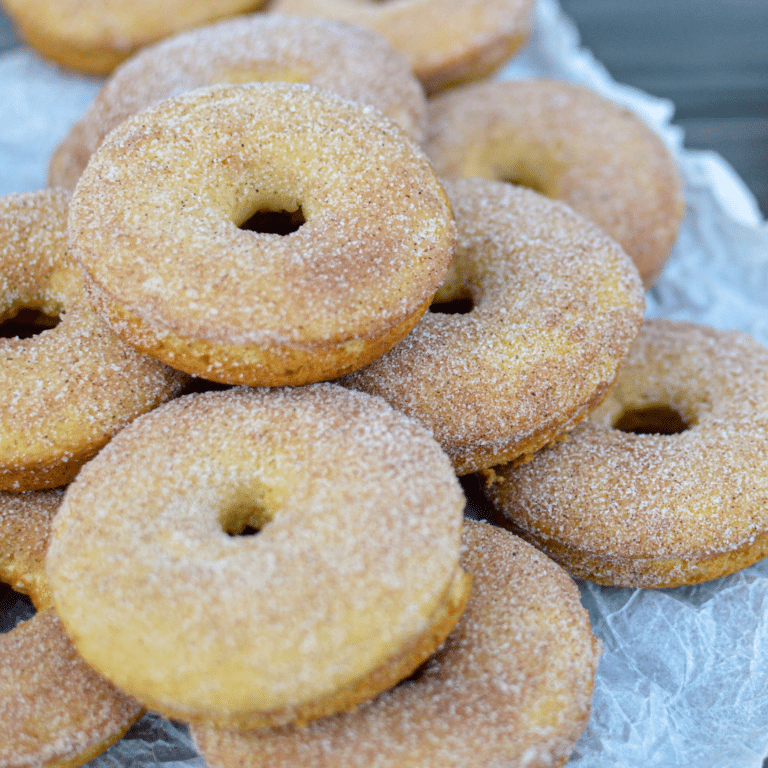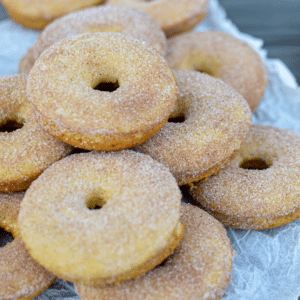 Gluten-Free Cake Mix Donuts
Ingredients
1

box

gluten free cake mix

any brand! Regular cake mix works too!

1

cup

water

1

large egg

1/4

cup

vegetable oil
Instructions
Preheat oven to 350 degrees. Spray donut pan with non-stick spray. Make sure you spray the middle part that will make the "hole" in the donuts.

In a medium bowl, whisk together water, egg and vegetable oil until thoroughly combined.

Slowly add in cake mix and whisk until there are no more lumps and the batter is smooth.

Pour the batter into the pan, only filling each donut shaped section up about 1/2 way to the top. You can also pour the batter into an icing or quart sized bag, cut off the tip and use it to squeeze out the batter into the cups.

Place the pans in the oven and bake for about 13-15 minutes (inserted toothpick will come out clean and you should see the edges browning a bit). Place on cooling rack and once cool, use a spatula to pop out the donuts from the pan.

Leave them plain, ice them, powder sugar them or cinnamon sugar them!
Notes
This isn't an absolute MUST to make these successfully, but having a Pancake Batter Dispenser works beautifully to pour the batter into the pan. I have the same one in the link I provided! 
Rate this recipe!
See below to comment and leave a rating