It's that time of year again! While I'm happy the holidays are approaching, the cold weather means more illness going around thankfully, I have this recipe to help keep us all in tip top shape.
Stay warm and healthy out there!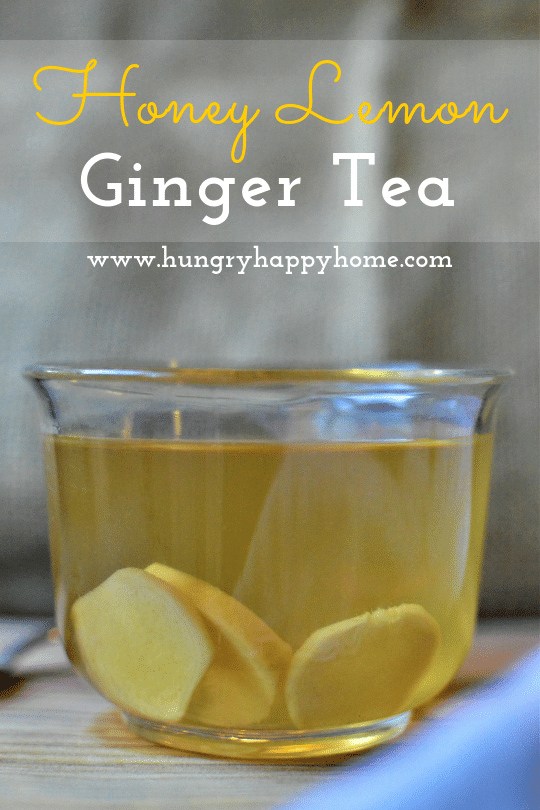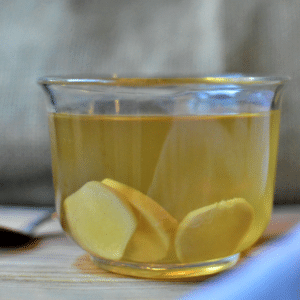 Fresh Ginger Honey Tea
Ingredients
1

piece

raw ginger (approximately 6 inches in length)

peeled and cut into chunks

12

cups

water

honey

to taste

milk

optional

fresh lemon juice

optional
Instructions
Peel raw ginger and chop into pieces (amount is up to you but I chose a piece about 6 inches in length).

Purée it with water in a blender or put it through a juicer.

Put desired amount of honey into mugs and set aside.

Boil the ginger purée for about 15 minutes in 12 cups of water and strain through a sieve into cups. You can also let the ginger settle to the bottom of the pan and use ea ladle to scoop out the tea.

Add some milk if you would like to tone it down but drink it as spicy as you can stand it!
Rate this recipe!
See below to comment and leave a rating
Another way to drink it is to mix the raw juice with lemonade and serve on ice. Hubby likes to put a shot of bourbon in with the tea and honey (sans milk of course) 🙂
I prefer to drink it hot with a little milk and honey, but either way, the tea is great!
P.S. Ginger has long been touted for its health benefits and has quite an impressive list under its belt…You can check out this article on the other benefits here!