We love to head out to Marshall, Virginia (such a pretty ride!) and pick apples every October. And like most years, this year we were overzealous and picked WAY too many apples haha. Like 5 pecks…which is approximately 160 apples. Oops! There's no possible way two adults and one toddler can eat that many apples before they start to spoil (although it does make a great baby food!) so I make Cinnamon Applesauce! This recipe is also great for canning and I'll include a link to a great instructional page below as well. Cinnamon applesauce has to be one of the easiest and most liked side dishes that I make. Enjoy!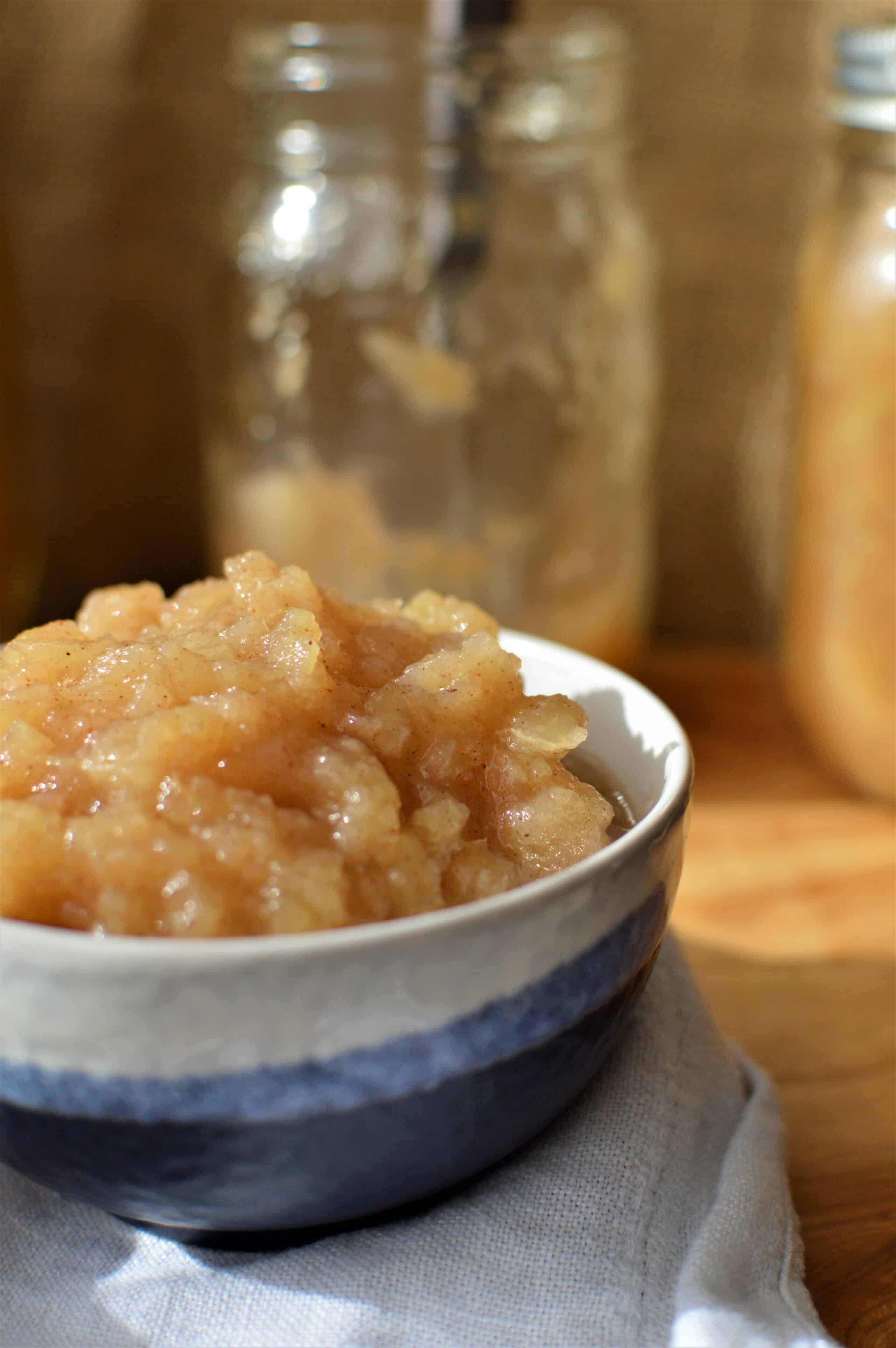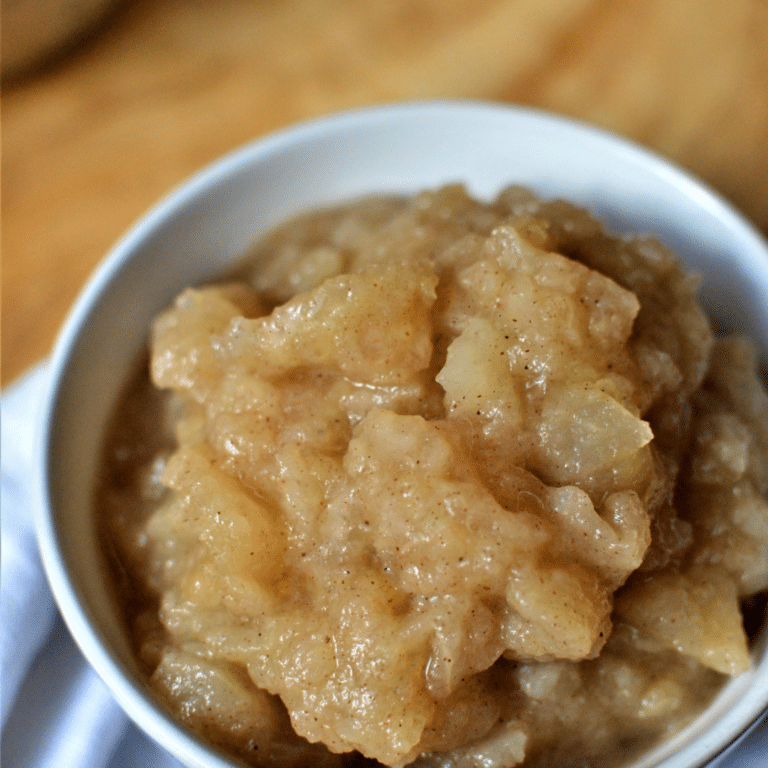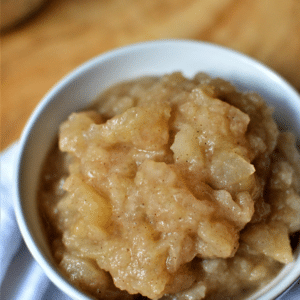 Cinnamon Applesauce
Ingredients
6

apples

1/2

cup

water

1

teaspoon

cinnamon

feel free to add more or less according to taste
Instructions
Peel the apples. Remove the core and chop them into about 1 inch chunks.

Add apple chunks, water, and cinnamon to medium sized saucepan.

Cook over medium-low heat for 35-40 minutes stirring occasionally until tender. The stirring also "mashes" the apples and turns it into sauce. We like our applesauce more chunky but if you like it more sauce-like, use a potato masher instead of a spoon.
Notes
I've frequently made cinnamon applesauce just to use up the random apple in our fruit bin and this recipe has worked great for all types of apple!
Rate this recipe!
See below to comment and leave a rating
P.S. If you live in the DC area, check out our favorite place to pick your own fruits and veggies location: Hollin Farms!
For Canning:
Follow this link to a great instructions on how to can:
http://pickyourown.org/water_bath_canning_directions.php