Okay, I've posted several recipes now that call for simple syrup so I think it's high time that I just go ahead and post my recipe for that too. Simple syrup is exactly as the name states….simple! Seriously.
The only ingredients you need are sugar and water…that's it! Making you're own Homemade Simple Syrup will not only save you some money, but it's also nice to know how to do in a pinch when you realize you forgot to by it!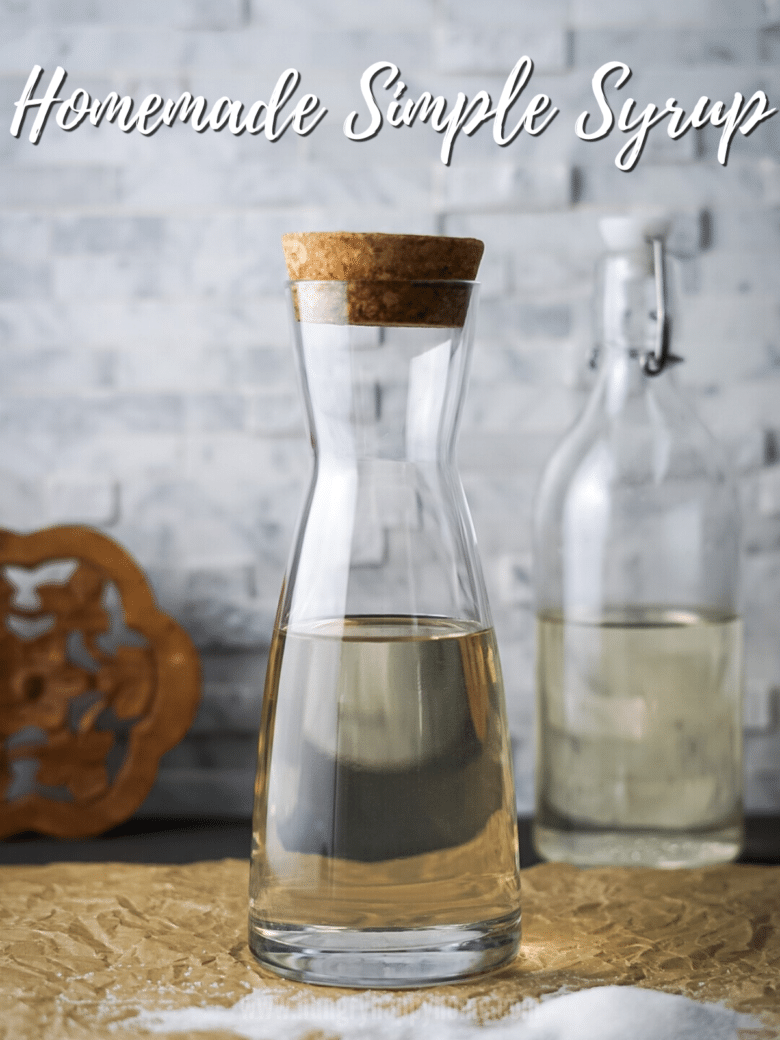 And simple syrup isn't just regulated to mixed drinks! It can be used on so many different ways. Coffee, lemonades/ non alcoholic drinks, . The list goes on. Since it's a liquid sweetener, it's so much easier to blend into cold drinks where the sugar granules don't want to disintegrate easily.
What Type of Sugar Should be Used to Make Homemade Simple Syrup?
Most frequently, plain white sugar is used. That is what gives you the traditional clear sugar syrup.
But you do t have to stick to that! My favorite is to use raw turbinado sugar. It creates a simple syrup that's light brown with a hint caramel flavor. It doesn't mix well with all drinks.
For example, you would want to use white sugar simple syrup to make my Gin Mint Cocktail (recipe coming next week!) but I love mixing it in iced coffee.
For this recipe we'll stick with traditional simple syrup, but if you're feeling adventurous and want to try a different sugar, the amounts do not change.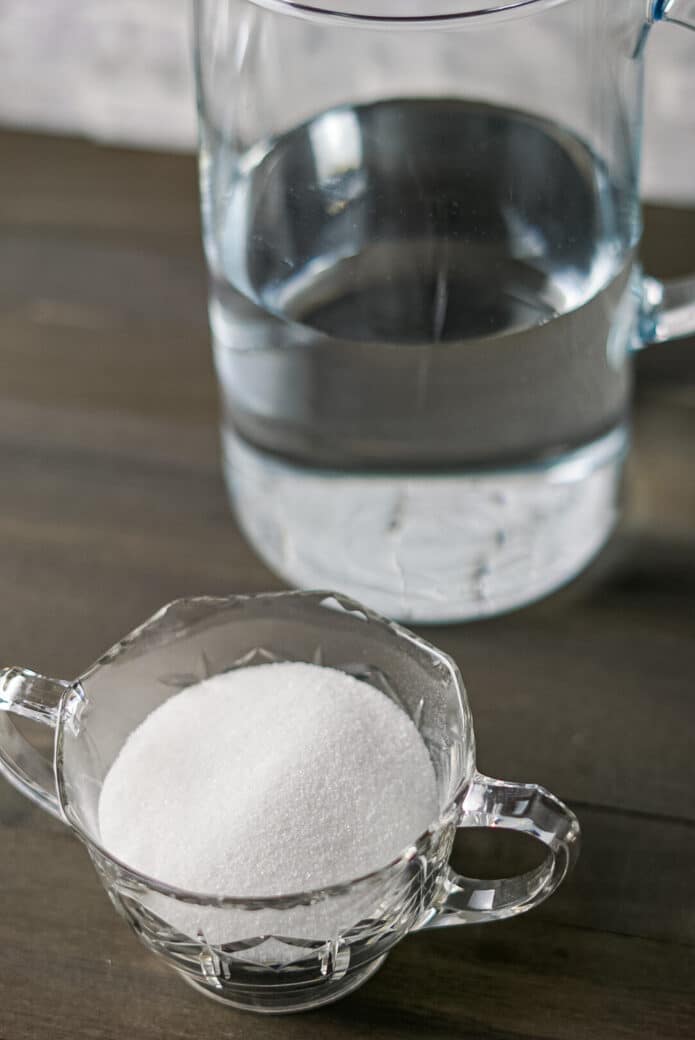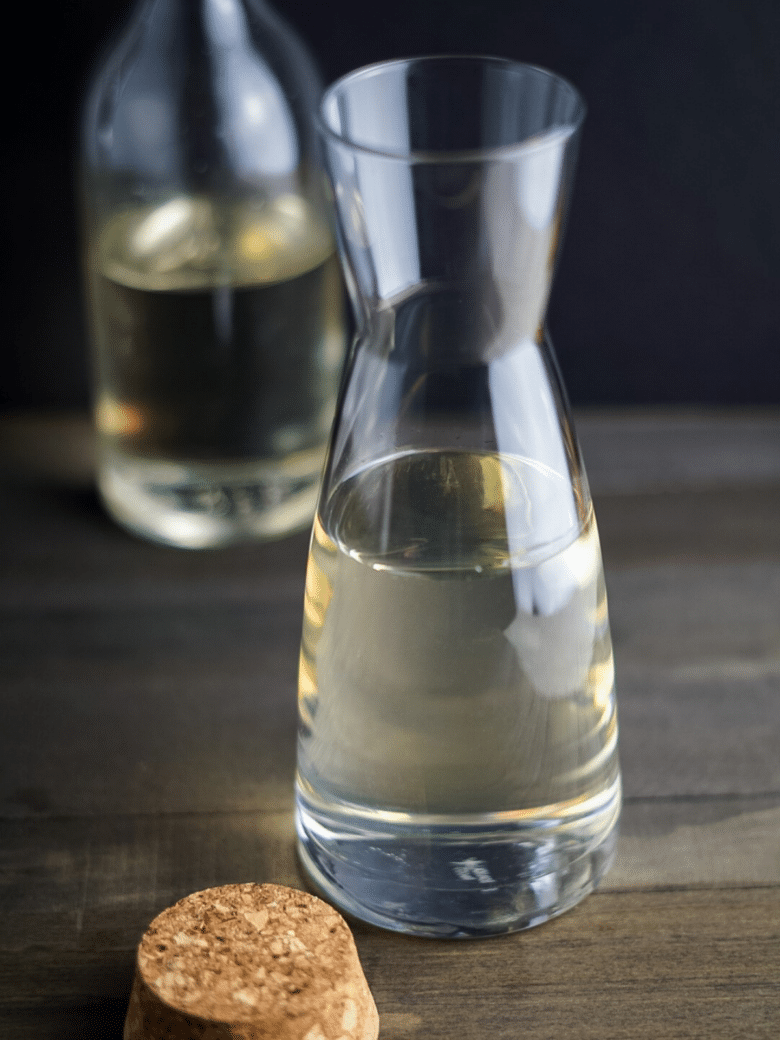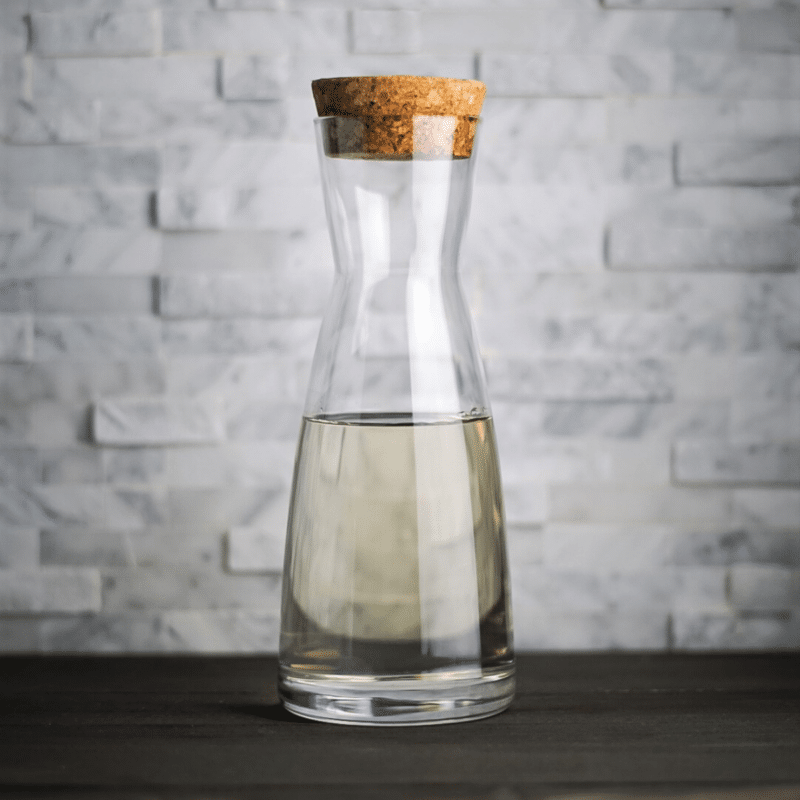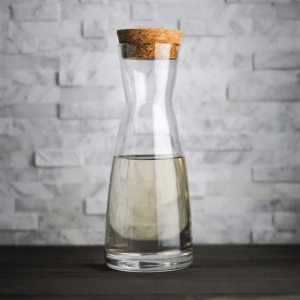 Homemade Simple Syrup
Make your own Homemade Simple Syrup…it's unsurprisingly SIMPLE!
Ingredients
2

cups

white sugar

1

cup

water
Instructions
Add both ingredients to a small sauce pan and heat over medium high heat, stirring until the sugar dissolves. It will appear cloudy at first and you'll know it's ready when it becomes crystal clear.

Let cool and store in an airtight jar.
Notes
When stored in a refrigerator, it should last about one month.
Rate this recipe!
See below to comment and leave a rating
Check out my BEVERAGE recipes that you can use Homemade Simple Syrup in or my DRINK recipe board on Pinterest!