I use tons of the same spices on a regular basis. These were mostly used as just a basic seasoning on vegetables, poultry and seafood when I wanted the dish to be tasty, but not compete with everything else on the plate.
Eventually a lightbulb went off and I realized that I should just make my own House Seasoning in bulk! Why not pre mix it and save it for later?! So here ya have it. Corinne's House Seasoning. A simple flavor enhancing blend of sea salt, garlic, black pepper, paprika and dried parsley flakes.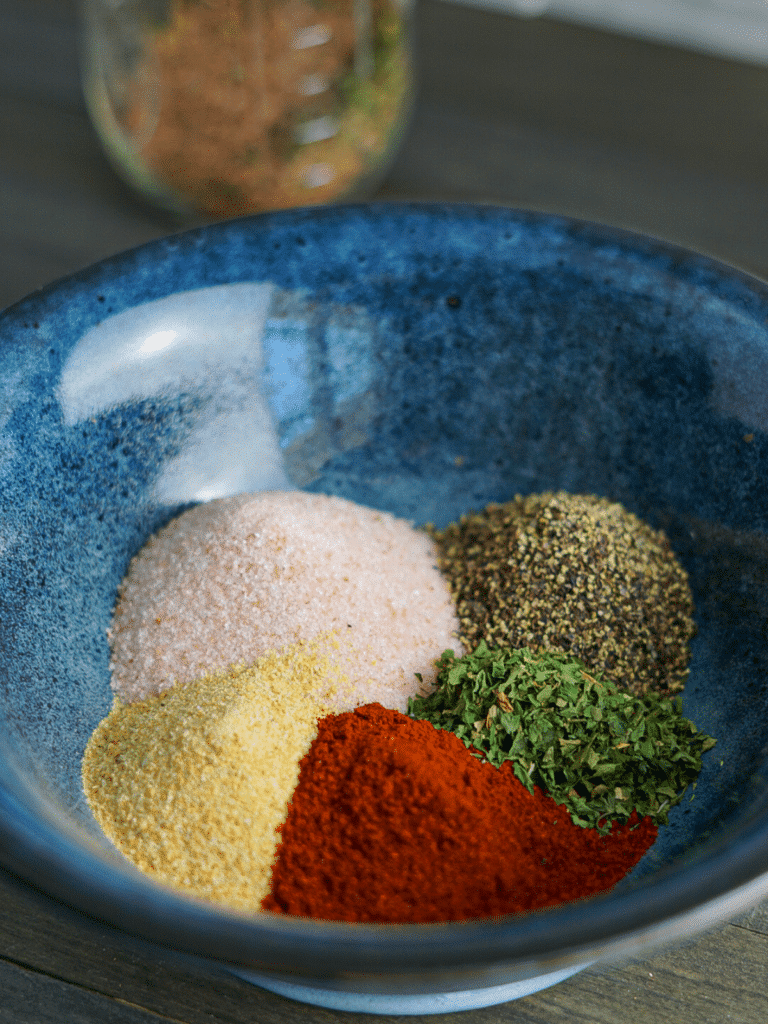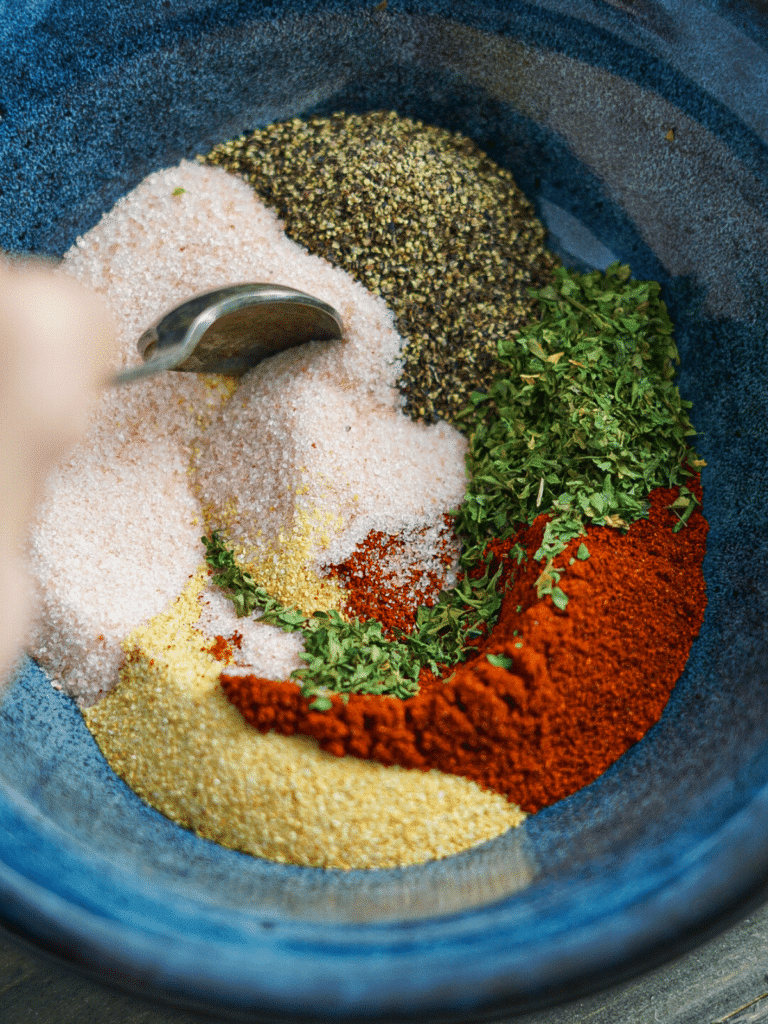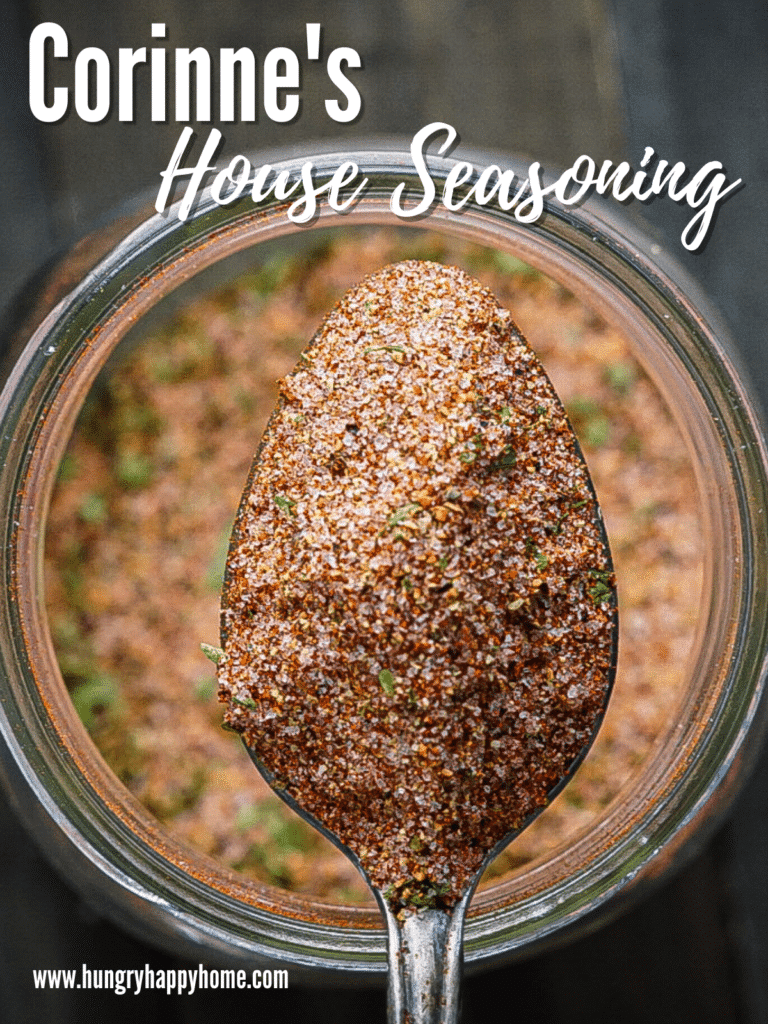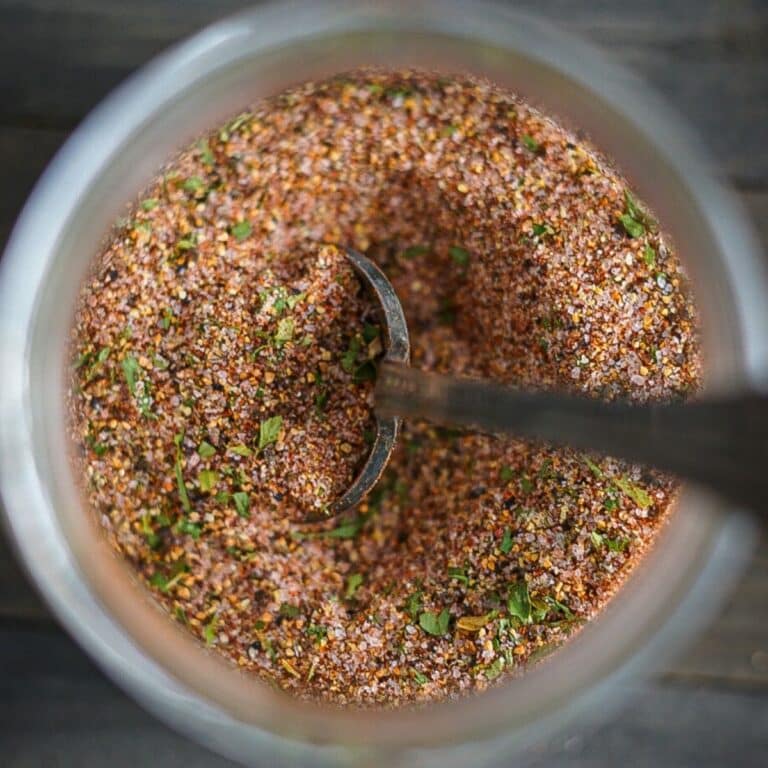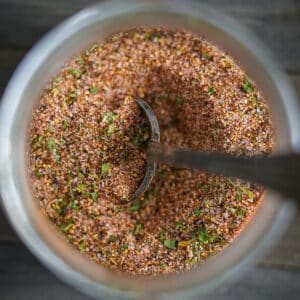 Corinne's House Seasoning
A great blend of spices to bring out the best in your dishes.
Ingredients
¼

cup

pink sea salt

can be substituted for regular sea salt or kosher salt

2

tablespoons

granulated garlic

2

tablespoons

freshly ground black pepper

2

tablespoons

paprika

1

tablespoon

dried parsley flakes
Instructions
In a small bowl, blend all ingredients until mixed well. Store in an airtight container.

This seasoning can be stored for up to a year.
Rate this recipe!
See below to comment and leave a rating
Check out my Chili Lime Seasoning or my Seasonings and Sauces board on Pinterest!