For part of this recipe, you'll need to make my Ginger Miso Dressing first. If you're just joining us, you can find that HERE! I know you're probably wondering why sweet potato and baby bok choy – it seems like a strange combination- but I promise you it's soooo good. However, the miso dressing is what really brings it all together! This dish alone has a robust flavor so I like to serve it with something that will compliment it and not over power it. Like a simply seasoned baked chicken or tilapia (tilapia is our personal favorite to go with this).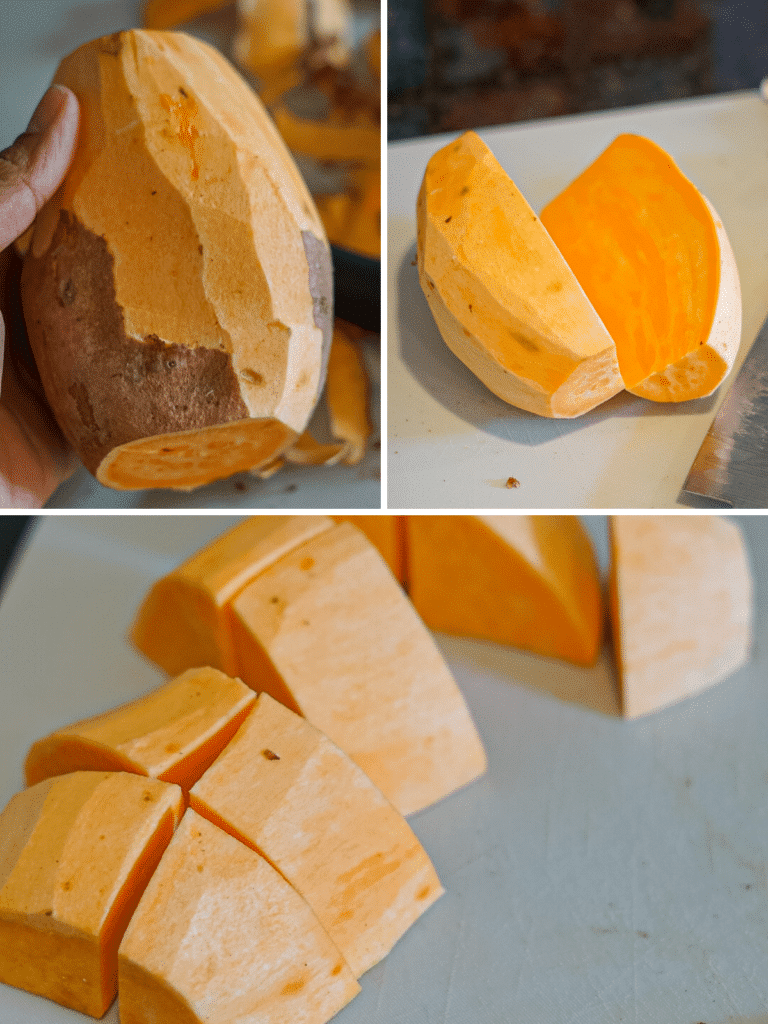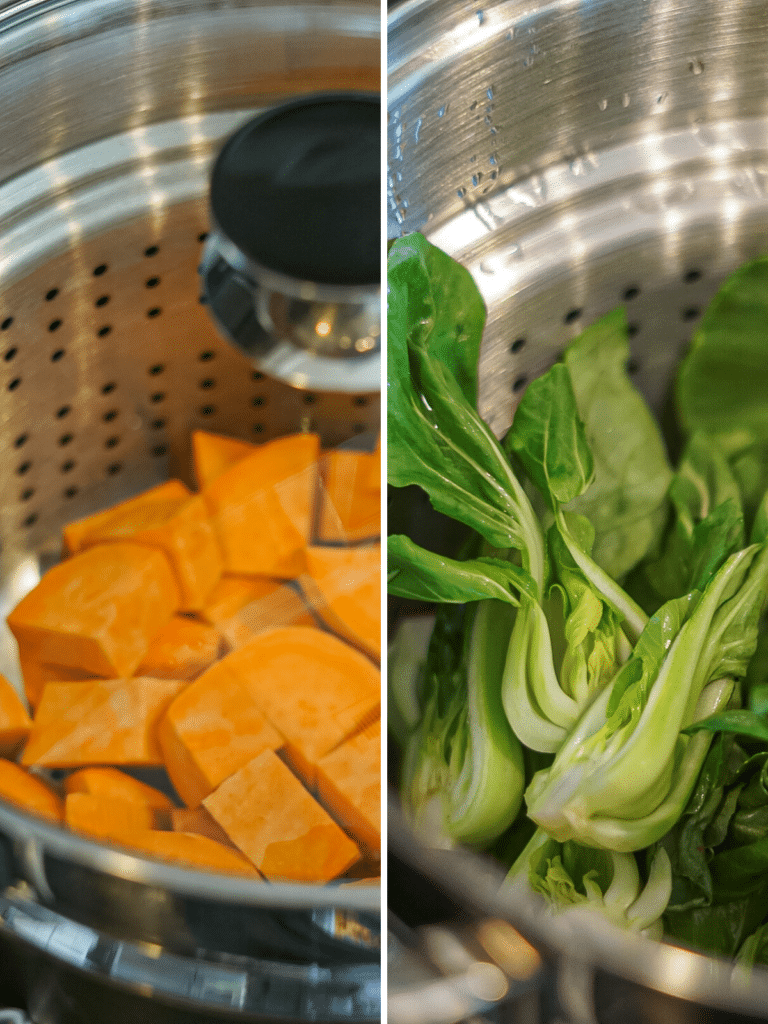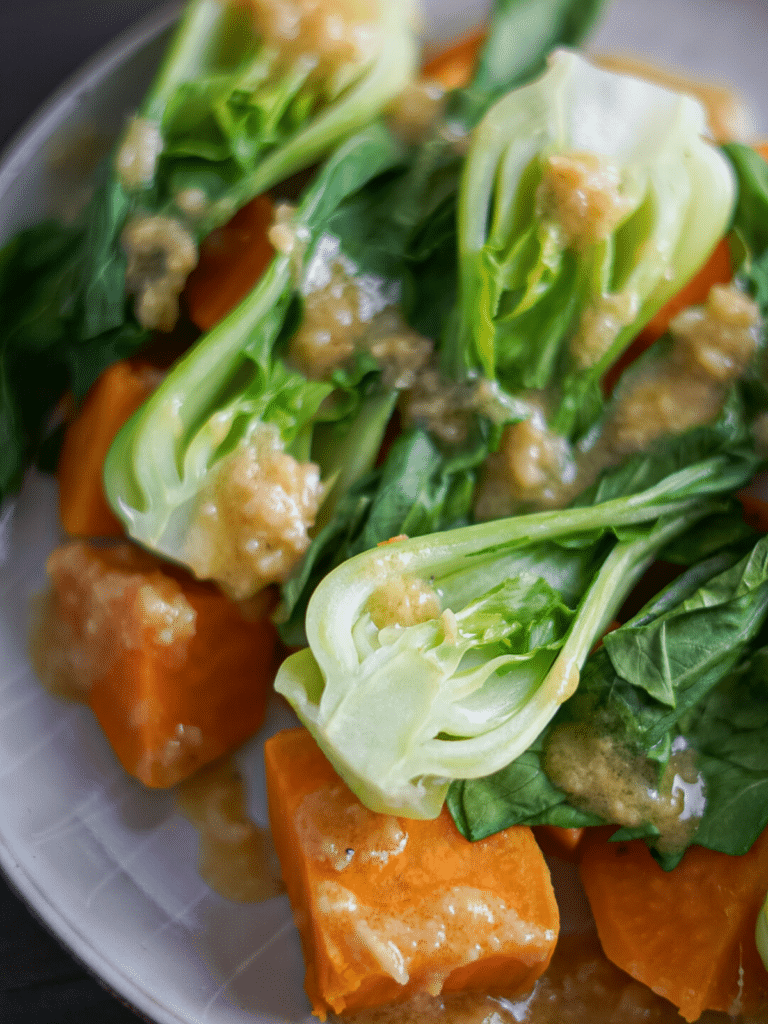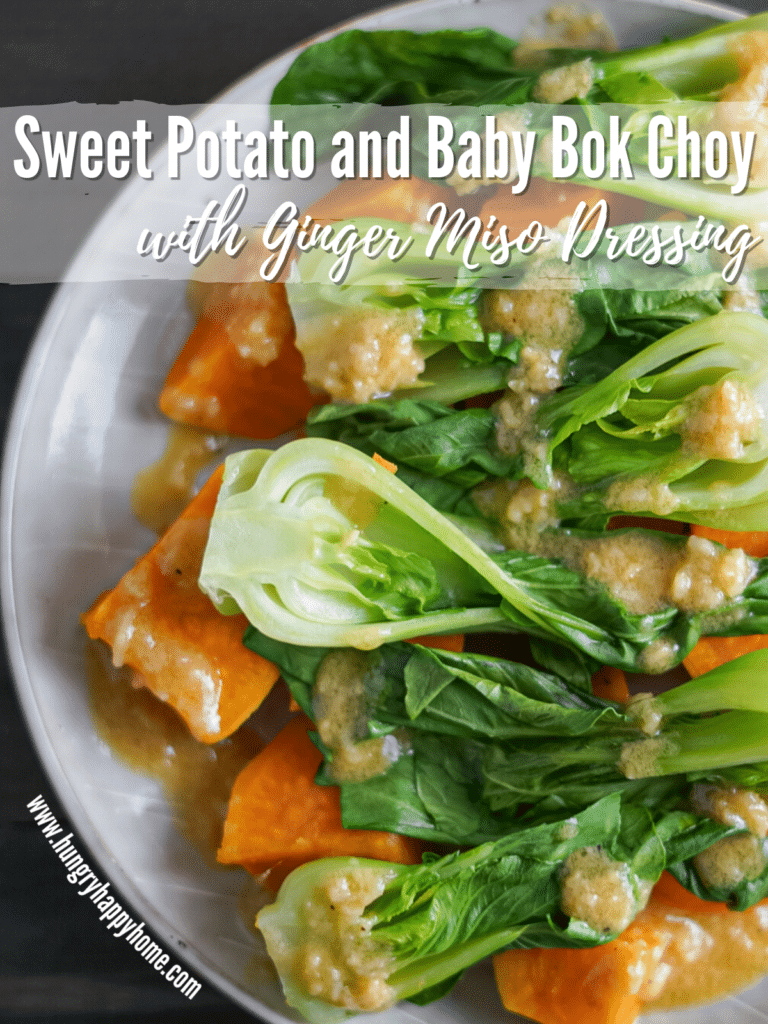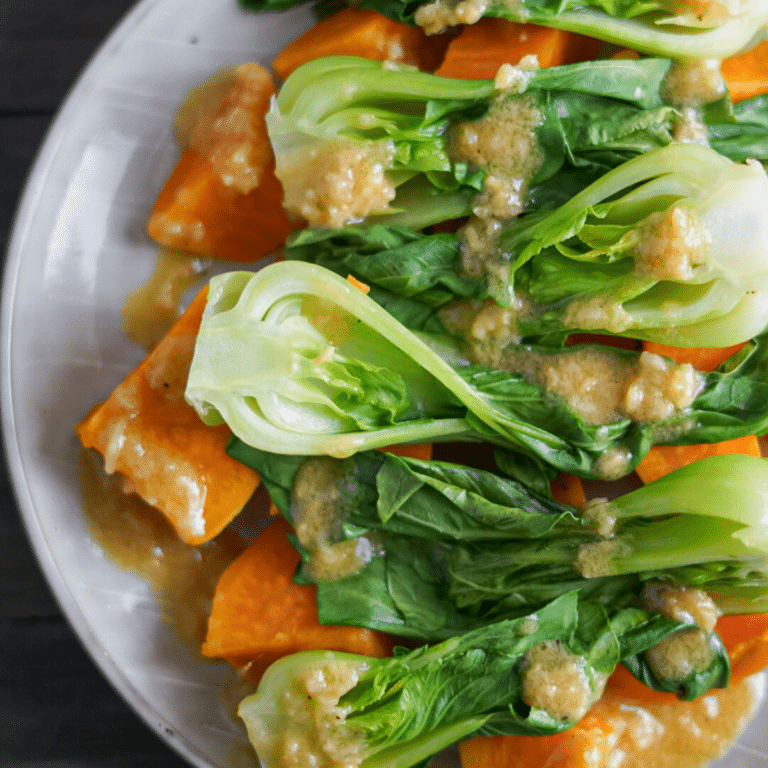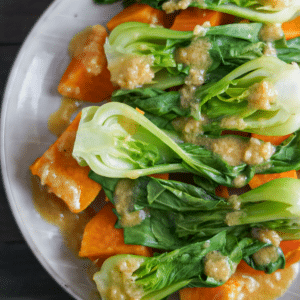 Sweet Potato and Baby Bok Choy with Ginger Miso Dressing
Ingredients
3

large sweet potatoes

peeled and cut in 1" pieces

1

lbs

baby bok choy

washed and cut in half lengthwise

½

cup

ginger miso dressing
Instructions
Peel and cut sweet potatoes into approximately 1" pieces.

Add 1 to 1 ½ inch of water to a pot with a steamer basket (you will want the water just below the bottom of the steamer basket) and turn the heat to high.

Add the sweet potato pieces to the steamer basket and cover with a lid. Bring to a boil.

Once the water is boiling, lower the heat to medium. Cook the sweet potatoes for 10 minutes.

In the meantime, wash the baby bok choy and cut in half lengthwise.

Once the sweet potatoes have steamed for 10 minutes, carefully add the baby bok choy to the pot. Steam both the sweet potatoes and the bok choy for 5 more minutes until they are just tender. Remove from heat.

Put the sweet potatoes and the bok choy in a large bowl or platter and pour the dressing over top. All more dressing to taste, if desired. Serve immediately.
Rate this recipe!
See below to comment and leave a rating
Check out my other SIDE DISH recipes or my SIDE DISH board on Pinterest!