Roasted garlic is one of my favorite ways to add an extra kick of flavor to food (think mashed potatoes, hummus, etc.) without adding extra calories. It's SO easy to make and doesn't require one of those little ceramic garlic roasters (although they are cute). Check out the step by step instructions below!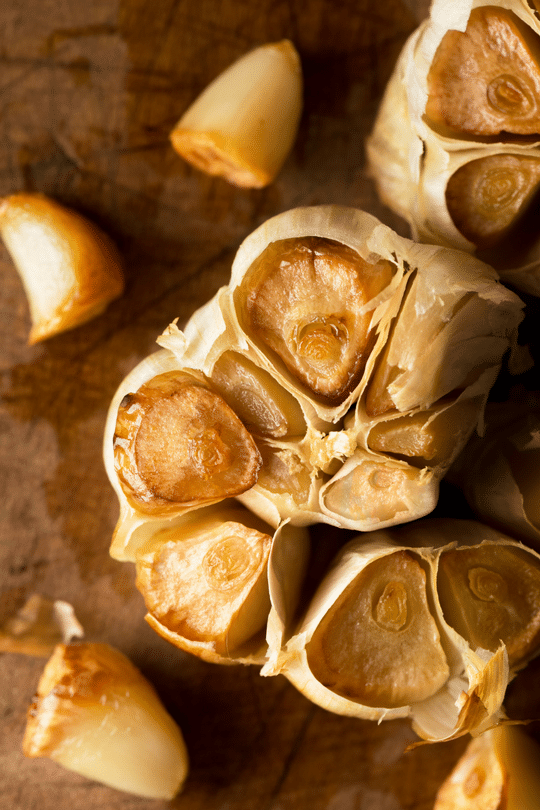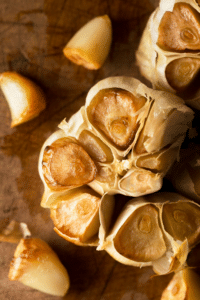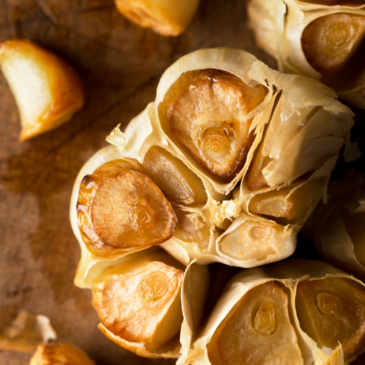 How to Make Roasted Garlic
Ingredients
Food Items
1

bulb

garlic

2

teaspoons

olive oil

sea salt

to taste
Other
aluminum foil

Two (2), approximately 12″x 12″ square sheets, layered. They do not have to be exact!
Instructions
Preheat oven to 400 degrees.

Cut off the top of the garlic cloves.

Place cloves on top of the two squares of aluminum foil in the middle.

Drizzle with olive oil and season with freshly ground sea salt.

Fold aluminum foil to create a small pouch and place in oven.

Bake at 400 degrees for about 1-2 hours.

Carefully remove the the roasted garlic cloves from the oven. Once cool, you can squeeze the uncut ends of the garlic cloves to "pop" the roasted garlic cloves from the outer casing.
Notes
Pizza
Hummus
Mashed potatoes
Sandwiches (tasty mixed with mayo)
Garlic bread
Pesto
Enjoy!
Learn how to make Roasted Garlic Hummus HERE
Rate this recipe!
See below to comment and leave a rating