I used to make this vanilla cinnamon chia pudding very frequently when Zach would to go into work. It's a great easy recipe that can be made ahead of time. I typically divide it in to little jars or containers and top it with fresh fruit. Pop it in the refrigerator and just grab and go (here's a link to the Libby Storage Containers shown below)!
I thought it would be the perfect post for now. Honestly, after the holidays, I always feel so burnt out. I don't feel like cooking/baking AT ALL. So this is definitely going on the menu to give myself a break. Chia seeds are a fantastic source of Omega-3s, fiber, and antioxidants so you can feel good about this. And now that I come to think of it, it's probably a great recipe for counteracting all those holiday cookies. 🙂
*this post contains affiliate links to products we use and love!* Click HERE to learn more*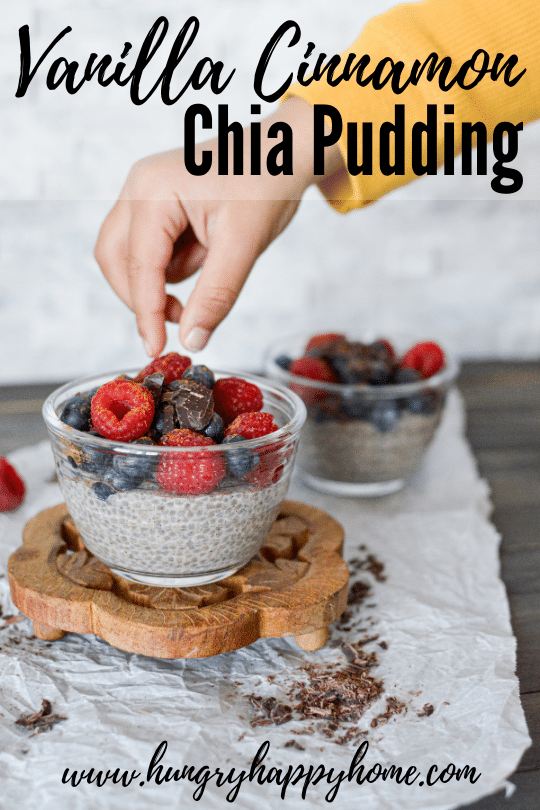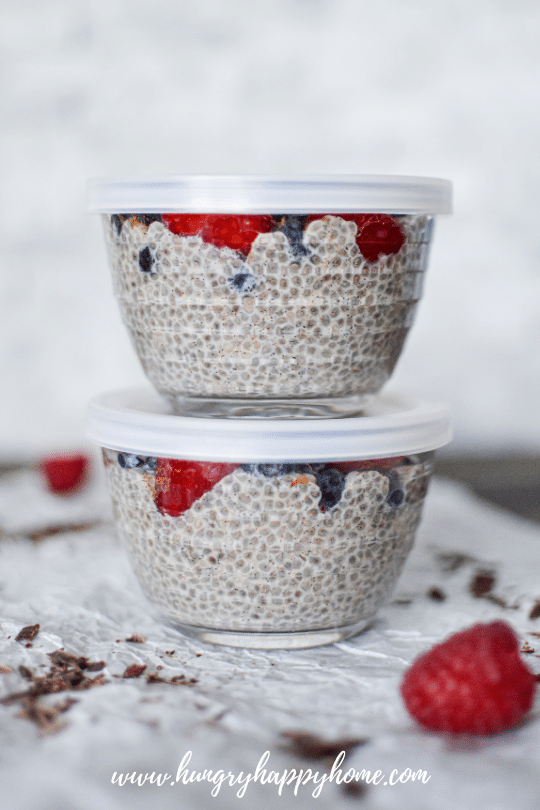 Check out some more of my BREAKFAST RECIPES here or take a look at my breakfast board on PINTEREST.
Did you make my Vanilla Cinnamon Chia Pudding? Tag @hungryhappyhome on Instagram so that I can check it out! I would love to see your pictures!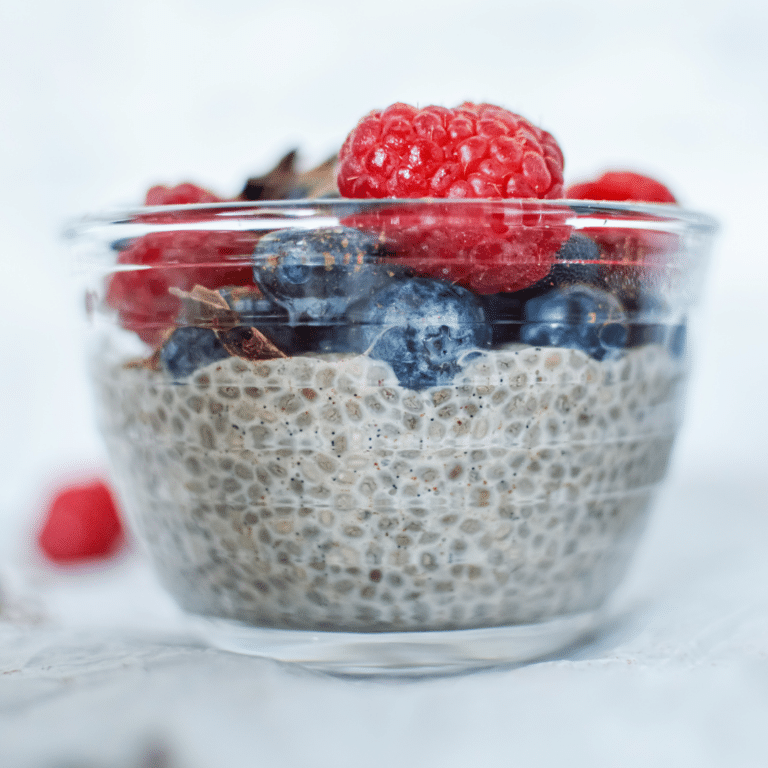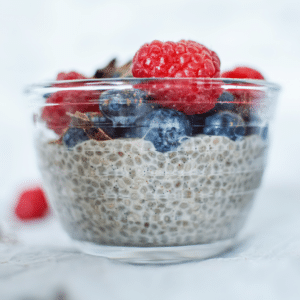 Vanilla Cinnamon Chia Pudding
Ingredients
2

cups

vanilla flavored milk alternative

unsweetened, (we use almond or oat milk...coconut would be really good too!)

2

tablespoons

honey or maple syrup

1

teaspoon

ground cinnamon

1/2

teaspoon

natural vanilla extract

small sprinkle of kosher salt

1/2

cup

whole chia seeds

1

vanilla bean

optional
Instructions
In a medium to small sized bowl, whisk together the milk alternative, honey, cinnamon, vanilla extract and salt.

Using a knife, slice lengthwise down the vanilla bean and scrape out the inside. Add the contents of the vanilla bean to the bowl and whisk to combine.

While whisking, slowly add the chia seeds until combined. You'll want to make sure all of the chia seeds are wet. I've noticed that if I use a plastic bowl, the chia seeds will static to the sides...not good! So I recommend using a metal or glass bowl if you have one. If not, no worries but you'll just need to make sure they're all making it into the milk alternative.

Cover the bowl and put it in the refrigerator. After 30 minutes, whisk the chia pudding one last time to get rid of any clumps that may have formed. This is very important! Otherwise it will be clumpy and yuck.

Once all of the lumps are broken up, this is when you would want to divide it evenly into jars or containers. You can also leave it in the bowl and just scoop from it. Either way you decide, place them back in the refrigerator overnight and enjoy in the morning!
Notes
Topping Suggestions: 
Strawberries
Bananas
Blueberries
Almonds or Pecans
Chopped Apples
Rate this recipe!
See below to comment and leave a rating