I'm not entirely sure how this homemade steak seasoning came into existence but it sure has carved out it's spot in my cooking repertoire. So far, I've only tried this on beef so I cannot attest to its other uses. However, it does its job VERY well. Consisting of chili powder, salt, freshly ground pepper and sugar, it brings out the best in your steak.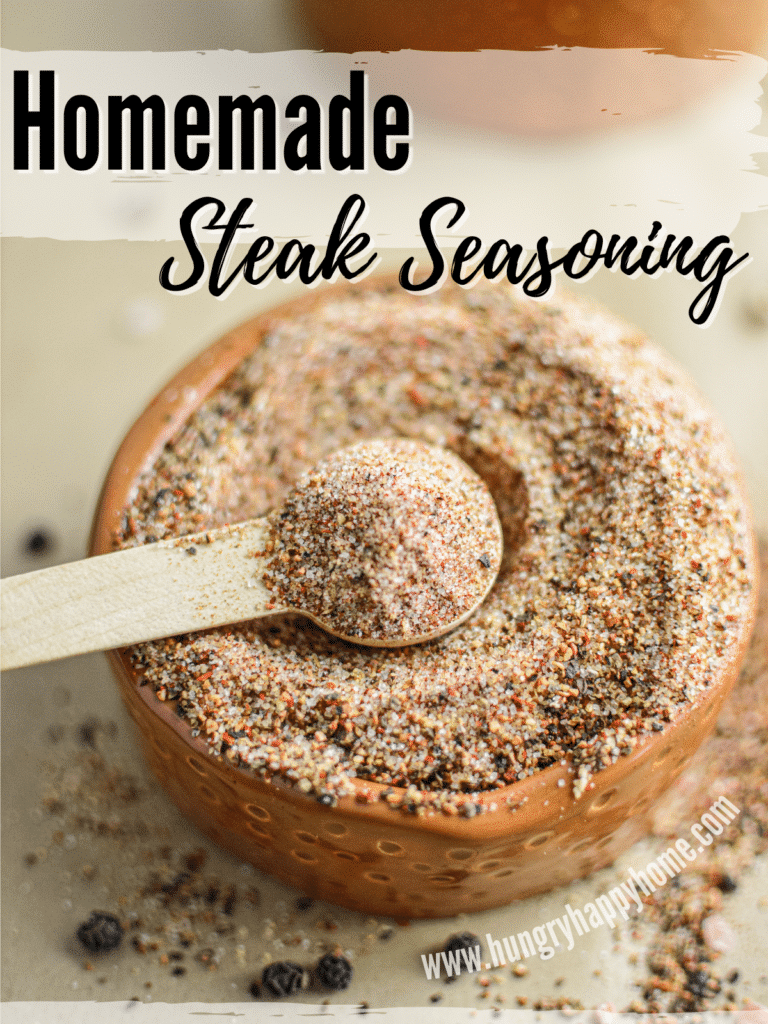 There's an art to seasoning steaks. And to create a masterpiece, this is what you'll want to do:
Put your steaks in a large baking dish of pan (whatever will fit the amount of steaks you're seasoning).
Coat the steak with a nice even layer of your newly whipped up homemade steak seasoning and return to the pan.
Now we let them sit. The salt is going to initially draw the juices of the steak to the surface. Then the juice will absorb the flavors of the seasoning. As the steaks come to room temperature, the juices sucked back into the steak…and that means the flavor is going back there too! Yum!
Prepare the steak your favorite way- grill, stovetop etc. and enjoy!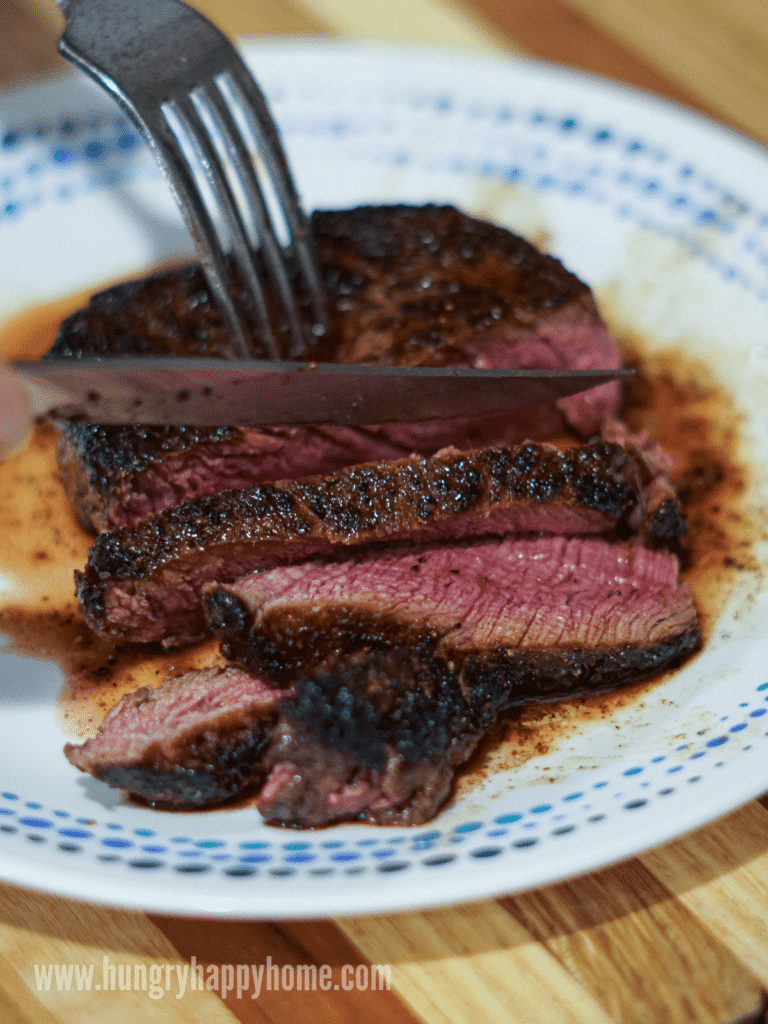 So if you haven't been letting your steaks come to room temperature before cooking, give it a try! Cooking them this way also allows for even/better cooking.
I usually let them come to temp while I prepare the rest of whatever I'm making with it.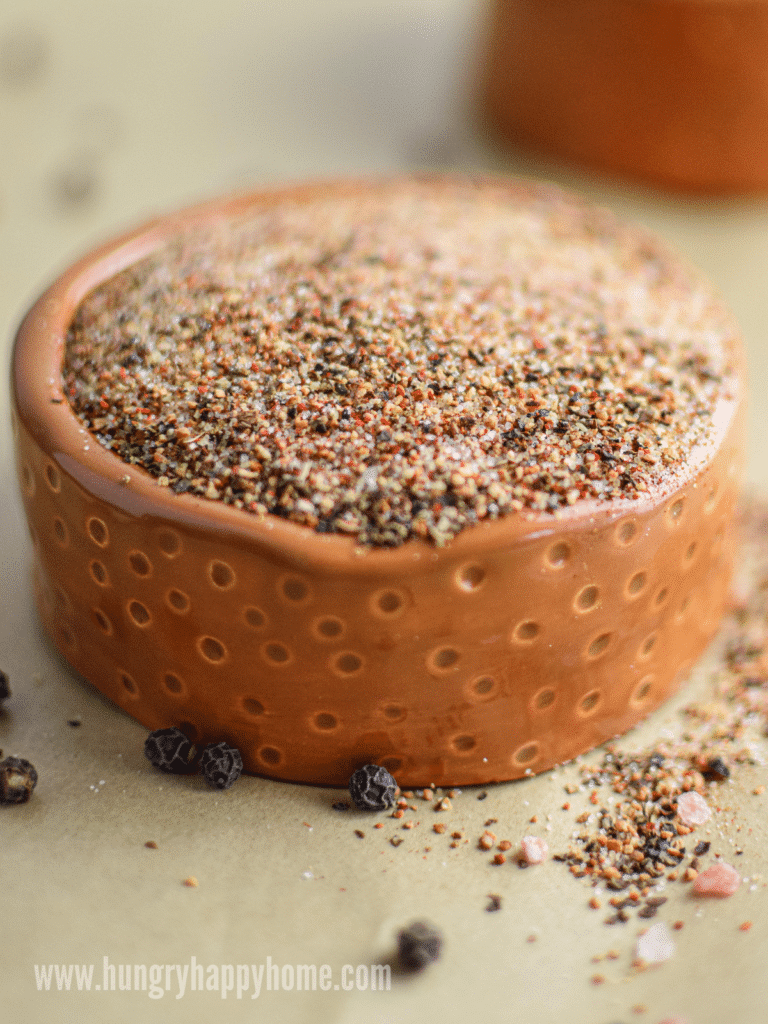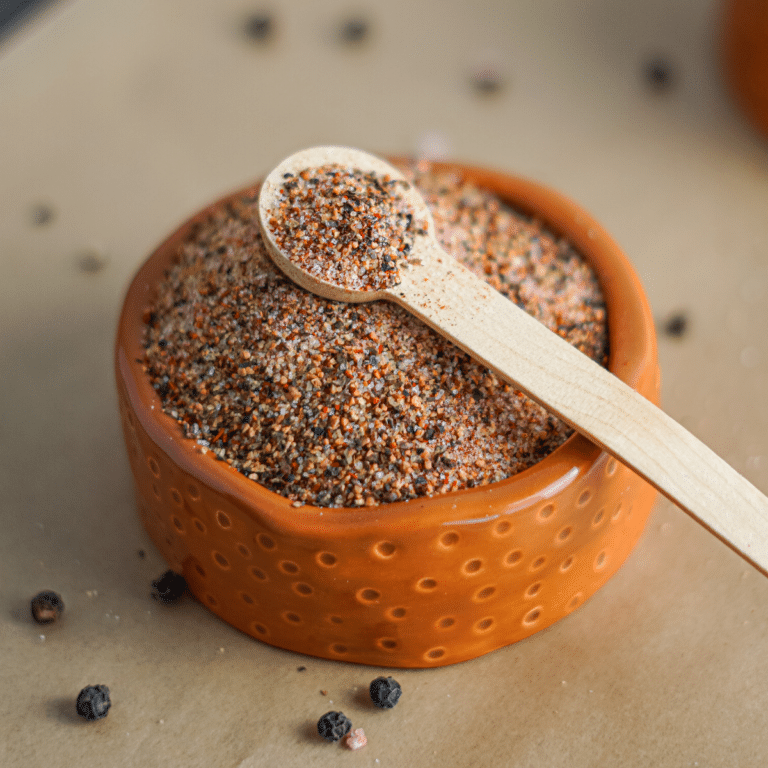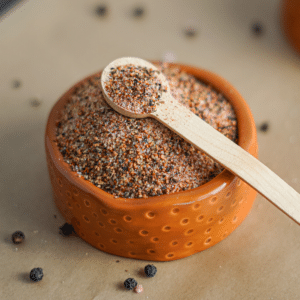 Homemade Steak Seasoning: Chili Steak Rub
A tasty dry steak rub made of chili, garlic, sugar salt and pepper.
Ingredients
2

tbsp

kosher salt

1

tbsp

fresh ground black pepper

1

tbsp

sugar

2

tsp

chili powder

1

tsp

garlic powder
Rate this recipe!
See below to comment and leave a rating
Check out my CHILI LIME SEASONING or my SEASONINGS board on Pinterest!